May 10, 2017
Trump Maladministration
As soon as James Comey was fired yesterday, major media news outlets began comparing Trump's actions to Nixon's "Saturday Night Massacre." I'm sure most of you remember that very well.
At the New York Times, Charles Savage reviews our options:
Can a 'special prosecutor' or an 'independent counsel' be appointed?

No, because the law that created that type of prosecutor expired.
Oh, damn, right. I had forgotten that. However, we can still have a "special counsel."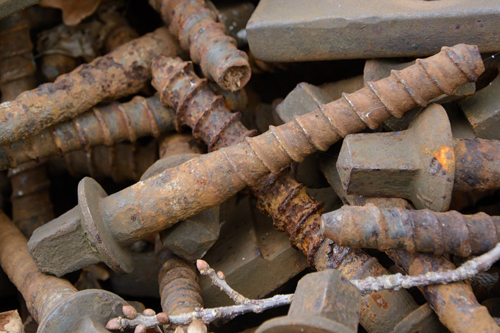 What would the appointment of a 'special counsel' do?

This position dates to 1999, when the Justice Department issued new regulations to create it after the independent counsel law expired. Special counsels are empowered to run an investigation with greater autonomy than a United States attorney normally enjoys. The regulations say special counsels "shall not be subject to the day-to-day supervision of any official of the department." A special counsel also generally decides on his or her own "whether and to what extent to inform or consult with the attorney general or others within the department about the conduct of his or her duties and responsibilities."
Okay, but here's the catch: Rod J. Rosenstein.
President Trump's firing of the F.B.I. director, James B. Comey, on Tuesday escalated calls among Democrats to appoint a special counsel to oversee the investigation into the Trump campaign's contacts with Russia, especially given Russian interference in the 2016 election.

Deputy Attorney General Rod J. Rosenstein, who is overseeing that investigation, was also the face of Mr. Trump's decision to fire Mr. Comey: The administration released a lengthy memo from Mr. Rosenstein recommending that Mr. Comey be removed, citing the way he handled the investigation into Hillary Clinton's use of a private email server while secretary of state. …

… But if Mr. Rosenstein were to appoint one, the special counsel would still be ultimately subject to his control — and Mr. Trump's. That means the special counsel's decisions could be overruled, and he or she could be fired.
Oh, bleeping bleep. And, anyway, Mitch McConnell is standing by Trump and is against appointing an independent anything.
The Senate can continue investigations, although the result would simply be reports, not indictments. But that's all we've got left.
As to why Trump suddenly fired Comey yesterday — the New York Times is reporting that Comey had just asked the Justice Department for "a significant increase in resources for the bureau's investigation into Russia's interference in the presidential election."
Mr. Comey asked for the resources last week from Rod J. Rosenstein, the deputy attorney general, who also wrote the Justice Department's memo that was used to justify the firing of Mr. Comey this week, the officials said.
You see the problem.