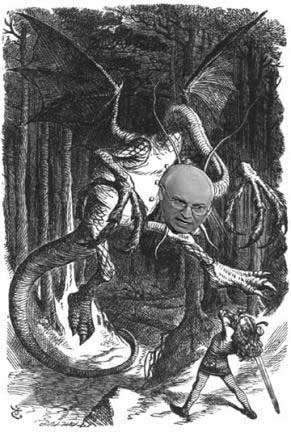 Stop him, before he shoots again …
Vice President Dick Cheney accidentally shot and injured a man during a weekend quail hunting trip in Texas, his spokeswoman said Sunday.

Harry Whittington, 78, was "alert and doing fine" after Cheney sprayed him with shotgun pellets on Saturday while the two were hunting at the Armstrong Ranch in south Texas, said property owner Katharine Armstrong.

Armstrong said Whittington was mostly injured on his right side, with the pellets hitting his cheek, neck and chest, and was taken to the hospital by ambulance.
Maybe Dick the Dick thought Mr. Whittington was a Muslim oil-producing nation.
The Talking Dog notes that the Dickster was so rattled he forgot to blame Democrats. Wow.
See also: Jane Hamsher and James Wolcott.

Update: Steve M knows what really happened.