Through my network of contacts in the CIA, I have obtained one of the two CIA documents that former Vice President Dick Cheney says coroborate his longstanding arguments that torture was an effective interrogation and counterterrorism tool.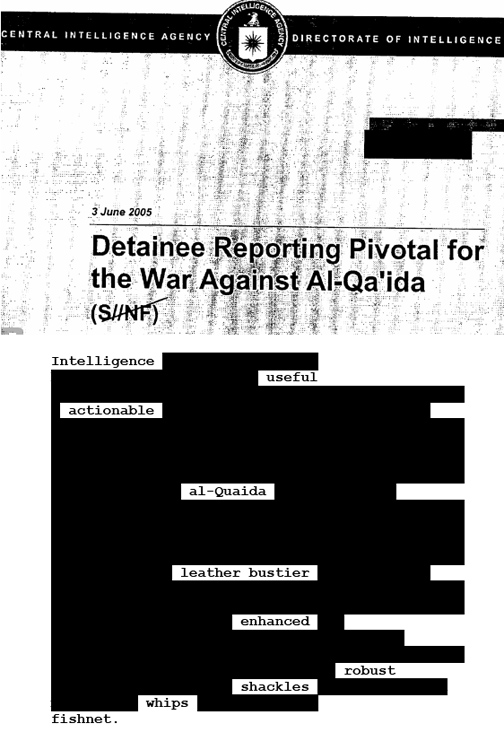 Well, OK, it's not exactly the same document. But it's about the same thing.
Glenn Greenwald has a serious commentary on the CIA documents released today. A federal prosecutor has been named.