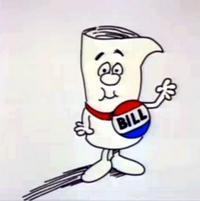 According to Jonathan Cohn, the House Budget Committee will convene this afternoon to hold a hearing and write reconciliation instructions so the HCR bill doesn't need a 60-vote majority when it goes back to the Senate. Also, the House Rules Committee has to finalize amendments, and the House probably won't act on the bill until it is sure the Senate will pass the amendments, and that won't happen until Harry Reid presents the reconciliation package to his caucus.
When the House acts, there's no certainty there will be enough votes in the Hous. Smart people are saying there will be, but that it will be close.
The House Budget Committee has posted a bill online that Ezra Klein says is the bill that will become the reconciliation bill.
The original reconciliation instructions require Democrats to use a bill written before 10/15/09, and this bill fits, well, the bill. What'll happen next is that the legislation will head to the Rules Committee, who'll erase what's currently on the page and replace it with the real reconciliation package. It's a bit like how painters will reuse a canvas they've already painted on, though they're doing it to save money and the House and Senate do it because their rulebooks are confusing.
OK.
The White House is pushing for the health care effort to finish this week.