Once again demonstrating they don't know the Bill of Rights from Longhorn Pie, the state of Texas has approved this vanity plate design: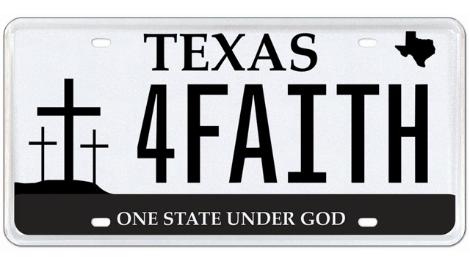 Of course, to be in constitutional compliance Texas would have to offer plates for people who are not Christian. I'm betting a few live in Texas. I'm proposing the following designs: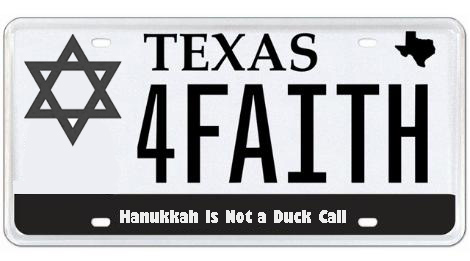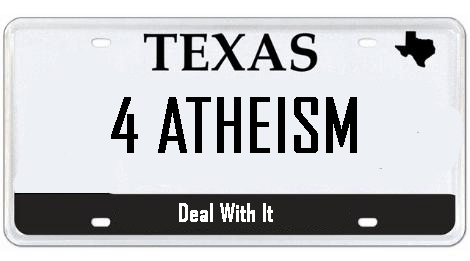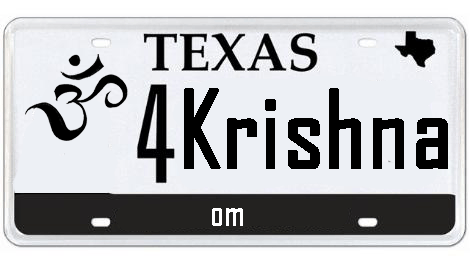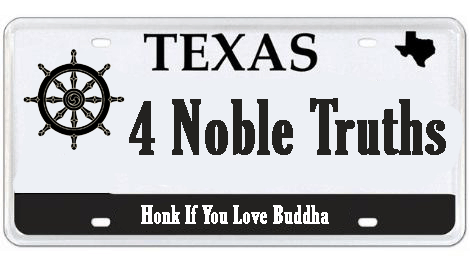 Of course, actually putting one of the alternative plates on one's car would no doubt incite some born-again yahoo to slash one's tires.
To Texas's credit, it nixed a Confederate flag plate proposed by the Sons of Confederate Veterans. I understand the Sons are suing.