Must. Read. Kurt Eichenwald, "The Deafness Before the Storm."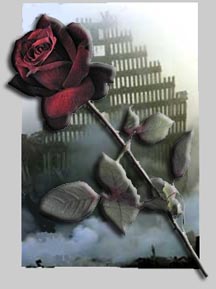 Executive summary: In the spring and summer of 2001, the Bush Administration was given a lot more intelligence about bin Laden's pending terrorist attack than has been brought to public attention so far. The infamous August 6 "Bin Laden Determined to Strike in U.S." brief we do know about was only one of a string of briefs that provided much more intelligence about bin Laden's intentions. The Bushies ignored this largely because the neocons who had taken over the Pentagon believed that bin Laden was trying to create a diversion from the real evil being concocted by Saddam Hussein. Seriously. Middle East experts who tried to explain that it was absurd to think that fundamentalist bin Laden and secularist Hussein were in cahoots were simply ignored. Although the Bushies did not know the time, place, and specific targets of the pending attack, it's not unreasonable to think that if they had been on higher alert the 9/11 attacks could have been stopped.
I'm not going to excerpt the article because the whole thing needs to be read and digested. This ought to be bombshell stuff, although it probably won't be. But I want to talk about the role of the truthers in shutting down inquiry into what the Bushies did, or didn't do.
I began this blog in July 2002, after a number of news stories came out about how many warnings the Bush Administration had received about a pending terrorist attack. Even then there was much evidence the Bushies had been given a boatload of warnings from the retiring Clinton Administration and from U.S. intelligence that something huge and horrible was about to happen, and the Bushies ignored it.
Time went on, and George W. Bush was mythologized as the Rock of 9/11 who somehow deserved glory and honor for standing up to terrorists, even though he didn't. I was frantic to have the events of 9/11 thoroughly investigated, and for the Bushies to be forced to answer basic what did they know, and when did they know it questions.
People may have forgotten how hard the Bushies fought to prevent the congressional hearings that eventually did happen, and that happened because some dedicated 9/11 widows didn't give up. I thought the eventual 9/11 commission report was only a preliminary step, however. Unfortunately, political support for Bush prevented any follow up investigation, and the truthers helped the Bushies get away with this.
By Bush's second term, the truthers and their ridiculous conspiracy theories had so muddied the waters that questioning how much Bush may have known before 9/11 branded one as an unserious crank. Liberals who told pollsters Bush knew about a pending terrorist attack before it happened were lumped into the same boat as people who still believe President Obama was born in Kenya. Van Jones was forced out of the Obama Administration because it came to light that in 2002 he had agitated for a congressional inquiry into 9/11 — you know, like the one that finally happened — and the Right rose up and called him a truther. Even to ask questions about how much the Bushies knew before 9/11 marked one as a lunatic.
Thus it was that truther craziness has stifled serious inquiry into what really happened on 9/11. This was something the late ALexander Cockburn, at least, saw clearly. I thought Cockburn was a crank himself, on many issues, but he'd been around the block enough times to have seen other wild-ass conspiracy theories create cover for the establishment and allow significant events to go uninvestigated.
I ran into a truther recently, on Facebook, who was still promoting the idea that one must either believe 9/11 was an "inside job," the planes millions of people saw were really missiles, and that the World Trade Center towers fell because of a stealth controlled demolition job, or one must be a dupe accepting the "government version" of events. I really cannot abide truthers. I just hope I live long enough to see the whole story laid bare, in spite of the truthers.