Nov 11, 2018
Trump Maladministration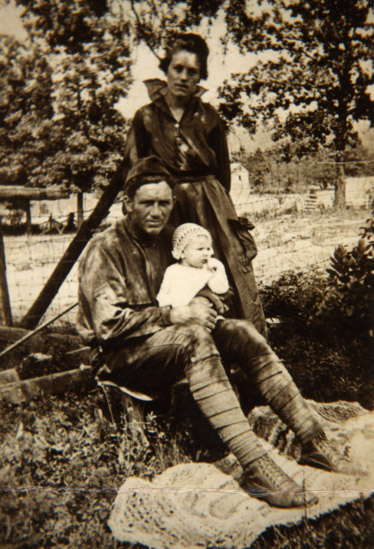 I've run this photograph before, but you might not remember it. The fellow still in uniform is my grandpa, Corporal Robert John Thomas, just back from the Great War in the summer of 1919. On this day one hundred years ago he was literally in the trenches on the Western Front. That's my dad, born in October 1918, on his lap, and Grandma Dora, of course. See also The Day the Guns Fell Silent and The War That Never Ended.
Trump continues to be slammed for skipping the observance at Aisne-Marne American Cemetery yesterday.  But he did it again today — the other world leaders walked up the Champs-Elysees together to a ceremony at the Arc de Triomphe. Trump and Putin skipped the walk and arrived separately for the ceremony.
Trump has been sullen and grumpy and difficult this whole trip, news reports say, with the exception of the time he spends with Putin. This photo was taken today: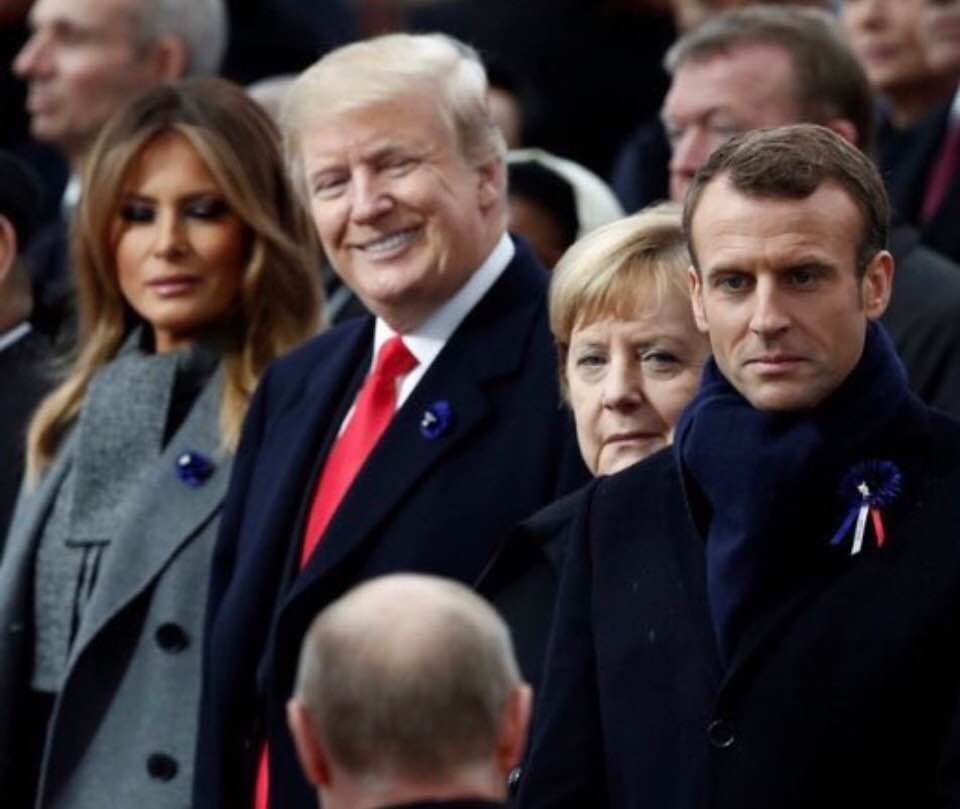 French President Emmanuel Macron has been going out of his way to let Trump know he's not putting up with his shit.
With U.S. President Donald Trump and Russian President Vladimir Putin sitting just a few feet away listening to the speech via translation earpieces, Macron denounced those who evoke nationalist sentiment to disadvantage others.

"Patriotism is the exact opposite of nationalism: nationalism is a betrayal of patriotism," Macron said in a 20-minute address delivered from under the Arc de Triomphe to mark the 100th anniversary of the end of World War One.

"By pursuing our own interests first, with no regard to others', we erase the very thing that a nation holds most precious, that which gives it life and makes it great: its moral values."
See also Trump's Bromance With Macron Fizzles Spectacularly.