Mar 12, 2014
Obama Administration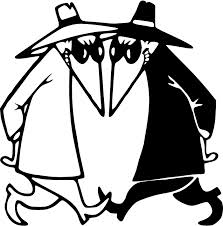 Sen. Diane Feinstein has been a knee-jerk apologist for secret government surveillance until this week, when she realized that the government may have been spying on her. Oops!
How do you spy on a spy? In the case of Senate investigators, you do it by adopting some of their methods. During the five year investigation into the CIA interrogation and detention program, members of the Senate Intelligence Committee, working in a windowless room at the spy agency's headquarters, suspected that key documents had been removed from their computer network. Luckily, they had a hard copy. To keep it from being destroyed, Senate sleuths spirited the document from the CIA and put it in a safe in the Hart Senate Office Building. The move set off a chain of events that broke open on the floor of the Senate on Tuesday as Sen. Dianne Feinstein, the chairwoman of the intelligence committee, accused the CIA of spying on her investigators. CIA Director John Brennan insists the CIA isn't trying to thwart her investigations. The Justice Department is now conducting two inquiries: one looking into whether the CIA illegally snooped on congressional investigators and another looking into whether those investigators broke the law. The accusations include lying to Congress and to the Justice Department, and spying on congressional investigators to hide what the CIA was doing. Frank Underwood will no doubt be weighing in soon.
It's called "protecting America," Sen. Feinstein. http://t.co/qBqVV4d9us Surely you don't want to mess that up.

— billmon (@billmon1) March 12, 2014
I don't know that anyone's actually in charge of anything in Washington. It would almost be comforting to think that the Obama Administration is actually directing this, which would mean someone is actually directing it, which means someone might actually be held accountable. But my guess is that the surveillance/security apparatus is becoming its own branch of government, and that's much worse.
See also Annie Laurie.
My God, CIA bugged the Senate Intelligence Committee. I am sure nothing like that has ever happened before.

— Richard M. Nixon (@dick_nixon) March 11, 2014