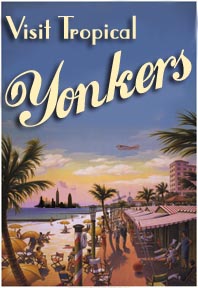 Here in the greater New York City metro area we really did get slammed with some major snow. This is a guess, as I haven't gone outside, but from the kitchen window it looks like 18 inches, give or take.
We've been having an extraordinarily mild winter until now. This storm is a major setback for my plans to convert my co-op apartment into a luxury tropical beachfront property. Maybe next year.
While I'm on a personal level — I want to thank everyone for the supportive emails. I hope to answer all of them, but it may take a few days. I really, really appreciated them, though.