Rick Santorum says U.S. soldiers take vows of celibacy along with their vows to protect and defend the United States —
[Sorry; video is now unavailable.]
See, if gay soldiers are recognized it gives them a special privilege that other soldiers don't have. He believes that sex should be kept completely out of the military, meaning (I assume) heterosexual soldiers also live like monks who never even express sexual preference.
Obviously, this vintage recruitment poster was for the Women's Air Force.
This soldier obviously is expressing solidarity with feminist values.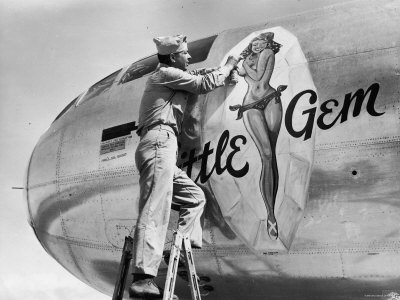 With the USO in Korea, Miss Monroe was admired for her acting skills.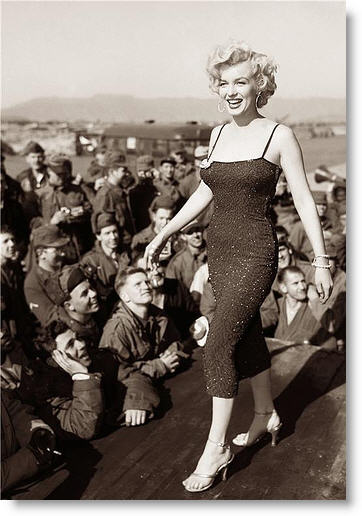 Obviously, this sort of thing didn't go on until the sailor was discharged: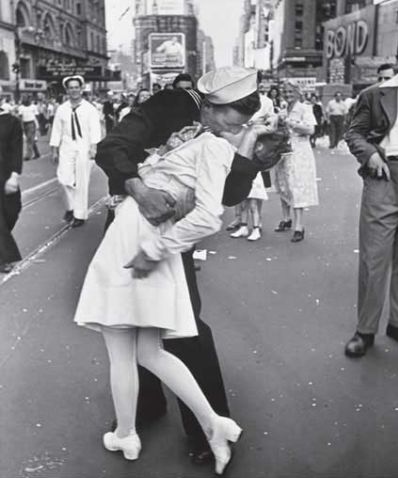 And as for last night's Republican debate, the howls from the mob audience were a nice touch, too.
Update: Here's another vintage poster —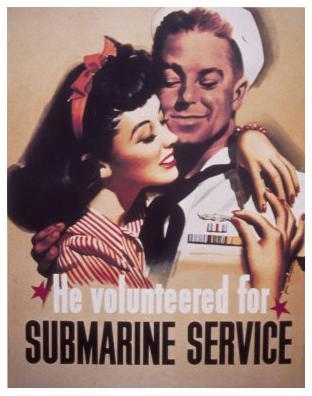 I assume the young lady is his sister.