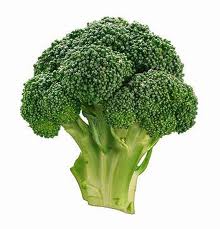 I haven't had a chance to react to this week's Supreme Court drama. So let me just link to some other reactions.
Dahlia Lithwick was reasonably upbeat after the first day of arguments. Not so by the end of it. "It's not a good day for the Affordable Care Act," she writes. "This morning's argument requires the justices to start from the assumption that the court will strike down the individual mandate (the issue argued exhaustively yesterday) and asks them to pick over the carcass, to determine what, if anything, survives."
The most illuminating comment is by Charles Pierce.
I think Justice Antonin Scalia isn't even really trying any more….He hung in there as long as he could, but he's now bringing Not Giving A Fuck to an almost operatic level….

…It is plain now that Scalia simply doesn't like the Affordable Care Act on its face. It has nothing to do with "originalism," or the Commerce Clause, or anything else. He doesn't think that the people who would benefit from the law deserve to have a law that benefits them. On Tuesday, he pursued the absurd "broccoli" analogy to the point where he sounded like a micro-rated evening-drive talk-show host from a dust-clotted station in southern Oklahoma. And today, apparently, he ran through every twist and turn in the act's baroque political history in an attempt to discredit the law politically, rather than as a challenge to its constitutionality.
See also John Cole, who has a long roundup of many other reactions. Worth reading.
Update: Krugman —
Given the stakes, one might have expected all the court's members to be very careful in speaking about both health care realities and legal precedents. In reality, however, the second day of hearings suggested that the justices most hostile to the law don't understand, or choose not to understand, how insurance works. And the third day was, in a way, even worse, as antireform justices appeared to embrace any argument, no matter how flimsy, that they could use to kill reform.
We're been calling the Roberts court "corporatist," but the weird thing here is that the insurance industry wants the mandate. This reveals at least some of them to not be so much pro-corporation as pro-Republican Party.
Anyone else who doesn't get why the broccoli defense is stupid needs to read Krugman's entire column.
Update: "Justice Scalia is an oxymoron."