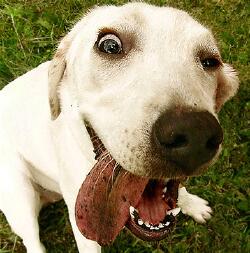 It's a good news/bad news sort of day. For example, the Connecticut Senate voted to abolish the death penalty. Score one for civilization. On the other hand, the Arizona Senate is considering a bill that would eliminate programs that promote energy efficiency. Why? Because "clean energy programs in Arizona are a plot by the United Nations to create a single world government in order to control people's lives."
Maybe we could just sell Arizona to some other country. I'm thinking China would take it if Mexico won't.
Coca-Cola announced it is withdrawing support from ALEC in the face of a threatened progressive boycott. I'm starting to think that if we'd had social media 30 years ago the right-wing coup would never have gotten off the ground.
On the other hand, Krugman sees ALEC influence in New Jersey.
John Cole has a long and thoughtful post about why he switched from being a wingnut to being a sane person. As he explains why he used to support the Bush Administration, key part to me is "I believed it. I identified with it. It was part of who I was for years. It was my deference to authoritarianism after years in the military. It was tribalism."
This is why reason doesn't work on wingnuts. They are a tribe, and wingnuttiness is part of their tribal, and hence personal, identity. Any disagreement with the tribe, any attempt to show that everything they stand for is nonsense and lies, is an existential threat that must be stamped out by any means necessary.
So no matter how patiently one might try to show them that whatever they believe is irrational and a pack of lies, they will simply retreat further into la-la land and retort with whatever non sequiturs and ad hominems they find handy.
Cole says that what finally got to him was the sheer meanness of the Right.
And while Republicans may very well have been crazy for decades, the outright ugliness, I think, has escalated beyond measure. The hideous treatment of Graeme Frost was the final straw, I guess. It was just the last, final, "WTF IS WRONG WITH YOU PEOPLE?" moment. You see the same thing from the same folks as they viciously attack Trayvon Martin for his horrible sin of being gunned down in cold blood.
Something like that seems to have happened to Charles Johnson back in 2009, which in many ways was a more remarkable conversion. I don't remember that Balloon Juice was ever as hard, screaming, foaming-at-the-mouth Right as Little Green Footballs used to be. It's like Johnson woke up from a bad dream.
Speaking of bad dreams — Item One —
A top adviser to former Secretary of State Condoleezza Rice warned the Bush administration that its use of "cruel, inhuman or degrading" interrogation techniques like waterboarding were "a felony war crime."

What's more, newly obtained documents reveal that State Department counselor Philip Zelikow told the Bush team in 2006 that using the controversial interrogation techniques were "prohibited" under U.S. law — "even if there is a compelling state interest asserted to justify them."
Item two — Curveball goes public —
Rafid Ahmed Alwan al-Janabi, who openly admitted to fabricating intelligence about the presence of weapons of mass destruction in Iraq, is breaking his silence with appearances in a BBC documentary that began airing this past Sunday and will conclude next Sunday.
Not that I expect many people to notice …