The Veep debate had multiple winners, depending on what you mean by "winning." For example:
I'd say Mike Pence won in the category of Likely 2020 GOP Front Runner. Word is that the Republican establishment is weeping and wailing today that Pence isn't at the top of the ticket instead of Trump.
Mike Pence also arguably won in the category of Coming Across as More Reasonable Than He Really Is. Pence actually is a five-alarm whackjob who got into politics after hosting an Indiana radio show, apparently as a softer-spoken version of Rush Limbaugh. He is anti-women, anti-science, anti-LGBT rights, anti-Black Lives Matter, and pretty much anti-modern secular society. But the Crazy Vibes didn't come through the teevee monitor.
And Mike Pence probably won the Sympathy category, since Kaine came across as something of an over-eager attack dog, especially in the first 30 minutes or so of the debate.
I believe Tim Kaine won Most Effective Sound Bites, which probably is what he was going for. Examples:
"So it's smart not to pay for our military, our veterans and our teachers? And I guess all of us who pay for those things are stupid."

"Donald Trump can't start a Twitter war with Miss Universe without shooting himself in the foot."

"If you don't know the difference between dictatorship and leadership, then you've got to go back to a fifth grade civics class."
Mike Pence, on the other hand, had the Most Talked-About Sound Bites. These were "I try to spend a little time on my knees every day" and everyone's favorite, "Senator, you whipped out that Mexican thing again."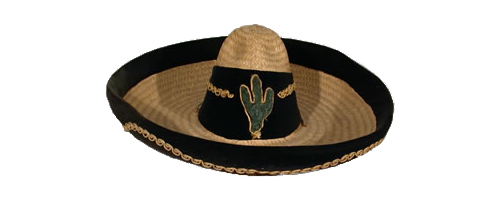 Stephen Colbert: "That Mexican thing? That Mexican thing? It has a name governor," Colbert said. "I call it Pedro. And it taught me Spanish."
Not touchin' that.
TimKaine won the Fact-Checker Award. According to Politifact, 79 percent of Kaine's statements were true or mostly true, versus 31 percent of Pence's statements.
Pence was at a disadvantage, of course, because time and time again Kaine challenged him to defend some dumb thing Trump had said, and Kaine had little recourse but to pretend The Donald hadn't actually said those things. Here's a run-down.
I'll be really astonished to not see a television ad showing Pence denying things Trump had said, followed by the video of Trump saying them. Bottom line, Pence is at least self-aware enough to know that he couldn't defend Trump directly without looking ridiculous. His debate performance amounted to throwing Trump under the bus while pretending he wasn't really throwing Trump under the bus.
More winners:
The Unintended Irony Award goes to Donald J. Trump. While Mike Pence was rejecting the charge that Trump was running an "insult-driven campaign," Trump was on Twitter, posting insults.
Elaine Quijano gets the award for First Asian-American Woman to Moderate a Vice Presidential Debate. I thought she did pretty well; definitely better than Matt Lauer, and no worse than Lester Holt.
Now, who won the debate? I'm hearing people say Pence won on style and Kaine won on substance, and I can't argue with that.  I don't think it will move the needle much, if at all. I agree with the FiveThirtyEight crew, that this debate will be quickly forgotten.
Well, except for the Mexican Thing. That'll be with us for awhile.