This is my mama,  Berniece Mae Thomas (née Gillihan), when she graduated from nursing school at the University of Missouri. This would have been about 1942 or 1943.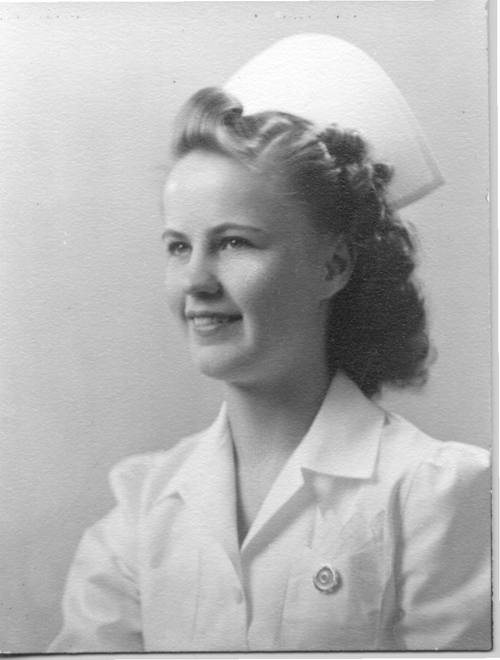 As I understand it, she and my dad had just been married, but they had done so secretly because she was afraid to tell her father about it. He hadn't wanted her to go to college; it was a waste of money, you know, because she'd just get married. Of course, it was perfectly fine for her three brothers to go to college, but not a girl. And just before she graduated, she got married. Two other nursing students were her only witnesses.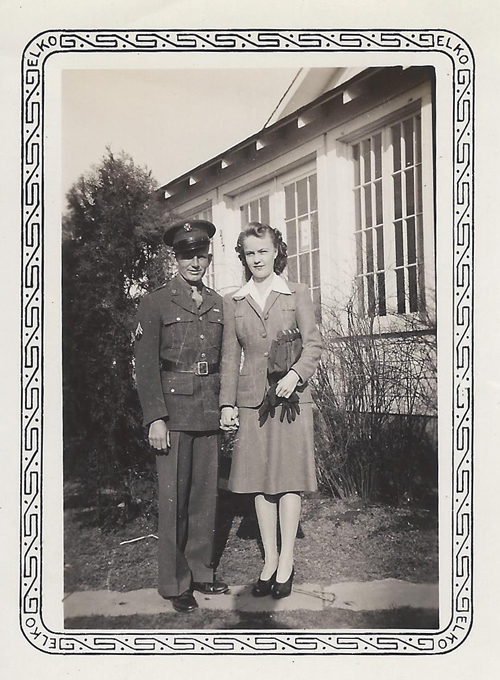 She'd been able to go to college because she worked in a shop for a little while to save money, and also because her mother, born Verla Gertrude Greer, saved money for her so she could go, and so she went.
Grandma was a sweet lady who liked to read. When she was a girl she would climb trees with an armload of books so that she could read where no one could find her and make her stop reading to do chores.
Like a lot of country girls in her day she married when she was 16 — Grandpa was 18 — and she had no formal education after that. This is their wedding picture: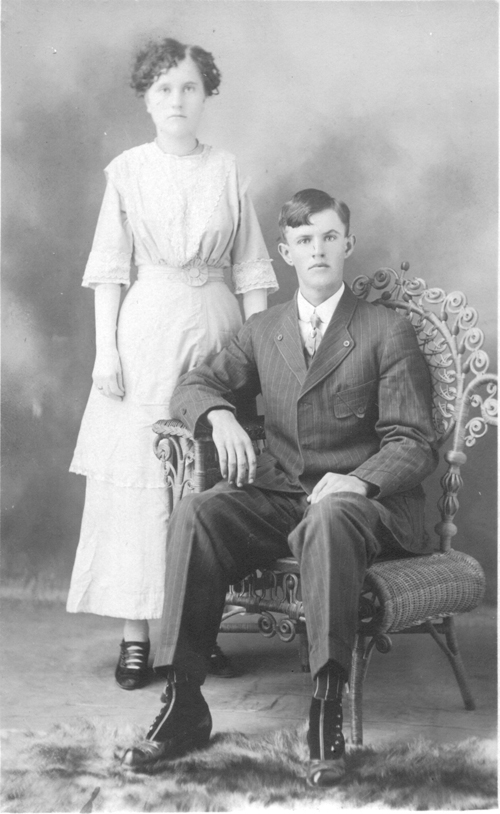 But she kept reading, and she always had a lot of books around. And she made sure her daughter got to go to college.
Anyway, Mama was a very good nurse and eventually became a teacher of nursing. Most of her career she worked as an obstetrics nurse in the same hospital in which I was born.
One of her favorite stories was about the time she had a mother in labor and couldn't get the obstetrician to get off the golf course to deliver the baby. She made several phone calls to the golf club, and he wouldn't come until he finished his game. Eventually she "caught" the baby herself. When the doctor finally showed up, he told the father that he would have been there but the dumb nurse hadn't bothered to try to reach him. However, the husband had heard my mother making phone calls, and he told the doctor off.
Mama would want you to hear that story.
At her funeral in 2003, some silver-haired ladies came up to me to tell me she had been with them when they had their babies. One lady grabbed my hand and said that mama had noticed her baby had a malformation in his mouth that was keeping him from sucking properly; the doctors had missed it. Your mother saved my baby's life, the woman said.
My mother had her quirks; for example, she ironed pajamas. She was leader of my Girl Scout troop and bravely took us on camping trips in spite of her terror of snakes, of which there are a lot in the Ozarks. I grew up listening to her records of Pearl Bailey and the Ink Spots. She was crazy about her grandchildren. She made the best pies. She drilled my brother and me on the multiplication tables — to no avail, in my case.
That's what I'm remembering now.