Missouri Governor Eric Greitens is a wonder. He kicks old people out of nursing homes, takes housing benefits away from the poor, blocks minimum wage hikes, and … blackmails his mistress?
Fred Barbash in the Washington Post:
Missouri Gov. Eric Greitens (R), responding to media reports, acknowledged Wednesday night that he was unfaithful to his wife "a few years ago" before being elected.
The alleged affair happened in 2015. Greitens was elected governor in 2016.
The woman, who has not been named publicly, was Greitens's hair stylist, according to media reports confirmed by The Washington Post with a source familiar with the situation.
Hair stylist? Mr. Tough Guy Navy Seal, the Scourge of Cornfields, had a hair stylist?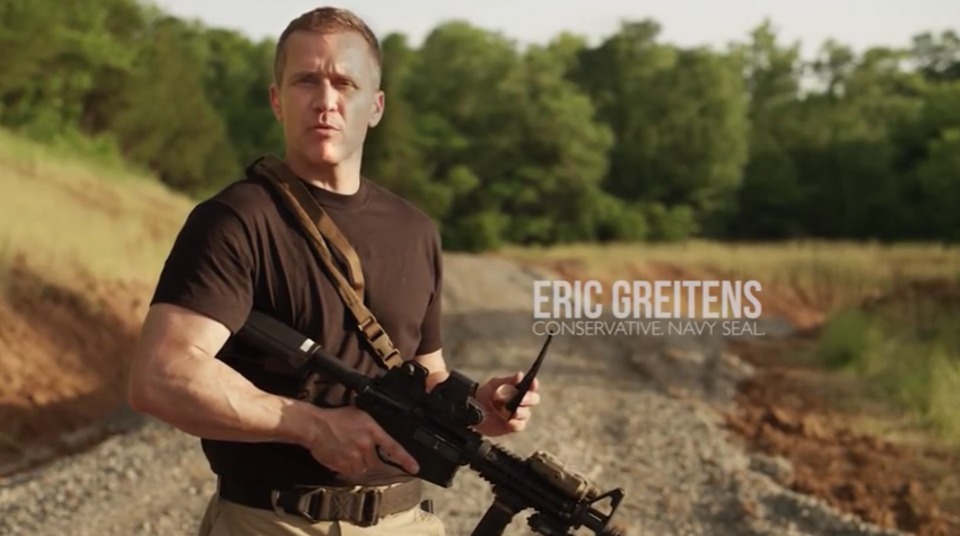 A Democrat-turned-Republican, Greitens was elected governor in November 2016 after a campaign that emphasized his status as a family man. Greitens and his wife have two children. "I'm Eric Greitens," he said during the campaign. "I'm a Navy SEAL, native Missourian and most importantly, a proud husband and father."
Of course he is. So are they all.
The governor had just delivered his state-of-the-state address Wednesday when KMOV in St. Louis broke the story about his affair with his former hairdresser in 2015.

The extramarital relationship itself, however, may have been the least explosive part of the story.

More unusual was what she purportedly said in a recording made surreptitiously by the woman's jealous ex-husband, which the station played.

In it, she can be heard telling how Greitens invited her to his home in 2015. Once she arrived, he told her he would show her how to do pull-ups, taped her hands to exercise rings and blindfolded her, all with her consent.

Then, to her shock, she alleged, he snapped photographs of her naked and threatened to distribute the pictures if she revealed the relationship.
Did I mention that this guy is the perfect Republican? Seriously, the GOP must have a factory somewhere cranking out replicas.
Apparently the woman's ex-husband had been on social media trashing Greitens for being a homewrecker. The state's major newspapers had been sitting on the story, because all the information they had came from the husband. But KMOV, which is the CBS affiliate station in St. Louis, decided to run with it. And then Greitens issued a statement admitting to the affair. So it's out.
Heh.