Nov 26, 2018
Trump Maladministration
Because I'm lazy, I'm just going to embed this —
If the link isn't working, here's the whole quote:
If I was a thug like Vladimir Putin, and I knew my toady Donald Trump had his hands full with a developing crisis of his own making near San Diego, do you know what I'd do?
.
I'd give the green light to a plan that's been on the back burner for years: Don't look now, but Russia just rammed a Ukrainian ship, fired on another, seized some Ukrainian vessels, and the Ukrainian president has summoned his war cabinet.
.
What's Trump going to do, call out Putin? To whom he owes his presidency? The man who when he walks into a room, Trump lights up like a Christmas tree? After he's spent two solid years weakening NATO and isolating us from our historic allies, including Canada and the UK? He's going to drop everything and come to Kiev's defense?
.
Paraphrasing Tom Hagen to Michael Corleone: Putin played this one beautifully.
See also Ukraine to impose martial law as standoff with Russia in Black Sea intensifies. Trump couldn't be providing a better distraction for Putin if he tried. Or maybe he is trying? Remember the Armistice observance?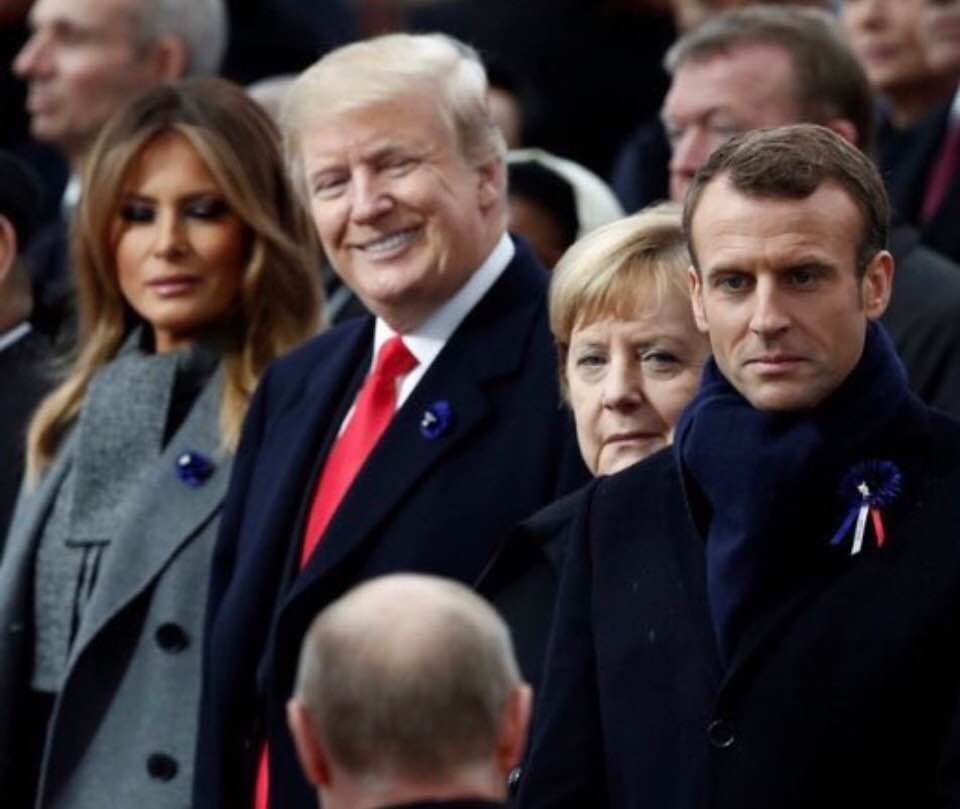 So U.S. Border Patrol Agents fired tear gas across the Mexican border at little children in diapers whom Trump calls "stone cold criminals." You can see some of the stone-cold criminals in this tweet:
A migrant family, part of a caravan of thousands traveling from Central America en route to the United States, runs away from tear gas in front of the U.S.-Mexico border wall in Tijuana, Mexico.

(📷: Kim Kyung-Hoon/Reuters) pic.twitter.com/pz7hkxsN9g

— NBC News (@NBCNews) November 25, 2018
There have been waves of migrants at the border before, and somehow previous administrations managed to handle them without creating a scandal. Do read Greg Sargent's very good commentary on this, Trump is failing miserably on his biggest issue. And he's covering it up with lies. Nothing Trump has done regarding border security has been either justified or effective. As in all things, he's failing miserably.
A couple of days ago the White House announced it had a "deal" with Mexico that would in effect pay Mexico to keep the migraints on its side of the border until their asylum cases could be heard. Since then I've read several other news stories that say there is no deal; the White House jumped the gun on the announcement. I am inclined to believe the latter.