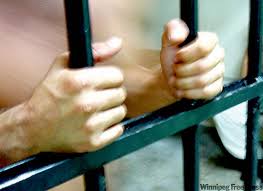 The Supreme Court recently ruled on two nearly identical cases involving prisoners and religion, and reached two different conclusions. In February, SCOTUS decided it was okay to execute a Muslim prisoner in Alabama without an imam present, as the prisoner had requested. In Alabama, only Christian ministers are allowed in the death chamber, and apparently that was okay with the SCOTUS. This week, SCOTUS stopped the execution of a Buddhist prisoner in Texas until the state provides a Buddhist clergyperson to be present during the procedure. Texas provides Christian and Muslim ministers for executions, but not Buddhist ones.
If this seems a tad inconsistent to you, you aren't alone.
The Court failed to rule in favor of Domineque Ray, the Muslim prisoner in Alabama, saying that he had filed his request too late. I also point out that Domineque Ray was a black man, while the Texas Buddhist, Patrick Murphy, is, um, not. And the two men were of two different non-Christian religions. Other than that, I don't see a substantive difference between the two cases.
The court did not give a reason for its decision. Only Justices Clarence Thomas and Neil M. Gorsuch said they would have let the execution proceed.

Justice Brett M. Kavanaugh, writing only for himself, said Texas's policy was discriminatory.

"The relevant Texas policy allows a Christian or Muslim inmate to have a state-employed Christian or Muslim religious adviser present either in the execution room or in the adjacent viewing room," Kavanaugh wrote. "But inmates of other religious denominations — for example, Buddhist inmates such as Murphy — who want their religious adviser to be present can have the religious adviser present only in the viewing room and not in the execution room itself for their executions.

"In my view, the Constitution prohibits such denominational discrimination."
Why didn't that same reasoning apply to Domineque Ray?
That is the same argument Justice Elena Kagan made last month when she and the court's liberals objected to the execution of Alabama inmate Domineque Ray.

Under Alabama's policy, "a Christian prisoner may have a minister of his own faith accompany him into the execution chamber to say his last rites," Kagan wrote.

"But if an inmate practices a different religion — whether Islam, Judaism, or any other — he may not die with a minister of his own faith by his side. That treatment goes against the Establishment Clause's core principle of denominational neutrality."
Justices Ginsburg, Breyer, Sotomayor and Kagan dissented from the majority in the Ray case. Domineque Ray was executed February 7. Patrick Murphy may or may not be executed; his lawyer is appealing the sentence.
This reminded me of the case of Frankie Parker, whom I wrote about back in 2008 — see "A Tale of Two Prisoners." The point of this post was that, as governor of Arkansas, Mike Huckabee was infamous for releasing prisoners who had found Jesus but who then went on to rape and kill after their release. But Frankie Parker was a condemned man who found Buddhism. He was on death row when Huckabee became governor in 1996. Huckabee's very first proclamation as governor was to arrange to execute Frankie Parker six weeks sooner. See also "Onward Christian Convicts."
Here is an account of Frankie Parker's execution by the Rev. Kobutsu Malone, who was not allowed in the death chamber. The state-sanctioned minister at Parker's side when he was executed was Christian.
My larger point here is that in the U.S. Christian clergy have been allowed a monopoly on prison mission work since there have been prisons. Although there is little about it online, I know from my personal contacts many Buddhist organizations have had to spend a lot of time in courts trying to be allowed to offer books, meditation lessons and spiritual counseling to prisoners. Some states eventually permitted this; some, I understand, still don't.  Christian denominations, of course, have these privileges in all states.
The 2008 documentary Dhamma Brothers is about the struggle to offer Theravada Buddhist meditation instruction to prisoners in Alabama. As I recall, the meditation instructors were permitted to teach meditation only if they swore up and down they would not teach the prisoners anything about Buddhism. I'm sure Muslim, Hindu, and other minority religions face the same issues. I don't know if Jewish rabbis have met the same degree of resistance from prison and state officials, but it wouldn't surprise me.
On the other hand, in 2017 a Kansas prisoner sued to be spared Christian proselytizing.
Shari Webber-Dunn — who in 1994 was handed a 40-year-minimum prison sentence for her role in the murder of her estranged husband — claims in a federal lawsuit filed last week that inmates at Kansas's only women's prison are subjected to an endless profusion of Christian imagery and propaganda, from the material posted on bulletin boards to the movies played in the common room.

The net effect, Webber-Dunn claims, adds up to an institutional message "imposing Christian beliefs on inmates" in a clear violation of the U.S. Constitution. The lawsuit argues the prison has created a "coercive atmosphere where inmates are pressured to spend their time in a high religious atmosphere and to participate in religious activities and prayers, thus violating the establishment clause."
I couldn't find updates on this, so I don't know if the case went anywhere. I'd personally like to see independent studies as to whether all this religiosity makes any difference in prisoner behavior or recidivism rates, for better or worse.