I don't link to Newsmax often. I may never have linked to Newsmax, actually, or at least not for many years. But I'm linking to this — Facts About Dominion, Smartmatic You Should Know. Dominion and Smartmatic are voting machine companies that play a central role in claims that Trump was robbed of an election win.
What's remarkable about the article is that it's factual. We see paragraphs like this:
Newsmax would like to clarify its news coverage and note it has not reported as true certain claims made about these companies.  …

…Dominion has stated its company has no ownership relationship with the House Speaker Nancy Pelosi's family, Sen. Dianne Feinstein's family, the Clinton family, Hugo Chavez, or the government of Venezuela.

Neither Dominion nor Smartmatic has any relationship with George Soros.

Smartmatic is a U.S. company and not owned by the Venezuelan government, Hugo Chavez or any foreign official or entity.

Smartmatic states it has no operations in Venezuela. While the company did election projects in Venezuela from 2004 to 2017, it states it never was founded by Hugo Chavez, nor did it have a corrupt relationship with him or the Venezuelan government.
It's also the case that Smartmatic and Dominion are separate companies and not affiliates. Smartmatic machines were not used in any of the contested states and in fact were used only in Los Angeles County in 2020. According to wingnut theory, Dominion is just a front company for Smartmatic, or else Dominion uses Smartmatic software, neither of which is true. The Smartmatic connection apparently is important to the Trump Wuz Robbed theory because Smartmatic was founded in the United States by a software engineer named Antonio Mugica who was born in Venezuela. Dominion has no ties to Venezuela, I take it.
Gotta get Venezuela in there, somewhere.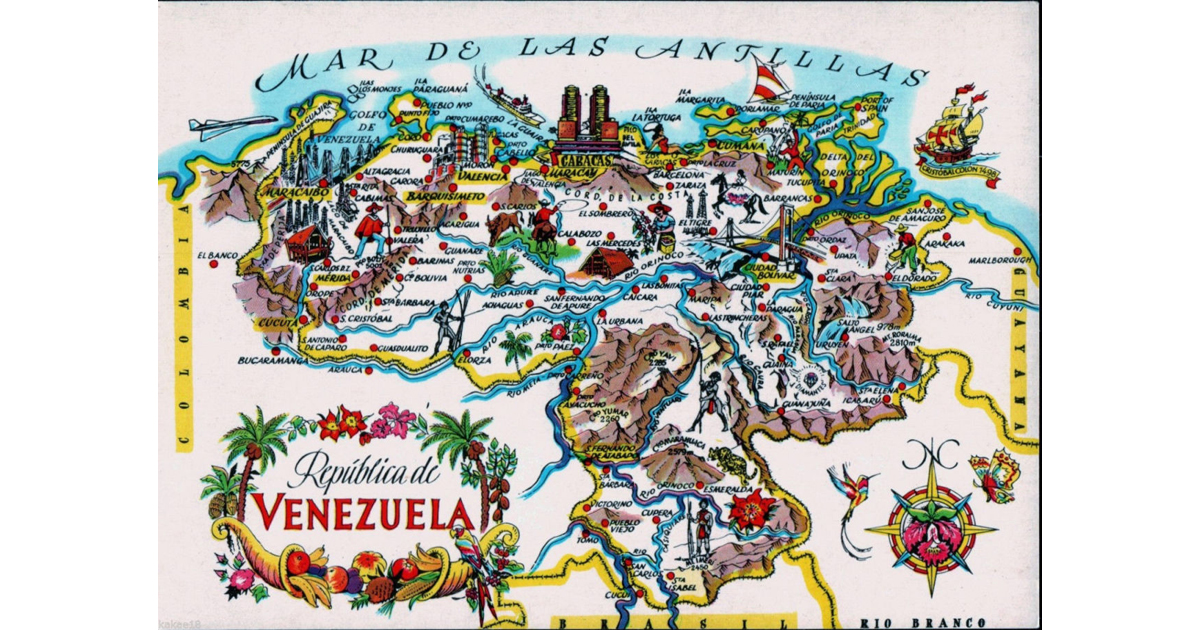 I bet you are guessing that somebody got the fear of expensive litigation put into them. You would be right. See Ben Smith at The New York Times, The 'Red Slime' Lawsuit That Could Sink Right-Wing Media. In brief, both Smartmatic and Dominion have threatened right-wing media entities, plus Sydney Powell, with lawsuits. And they have damn good cases.
These are legal threats any company, even a giant like Fox Corporation, would take seriously. And they could be fatal to the dream of a new "Trump TV," a giant new media company in the president's image, and perhaps contributing to his bottom line. Newsmax and OAN would each like to become that, and are both burning money to steal ratings from Fox, executives from both companies have acknowledged. They will need to raise significantly more money, or to sell quickly to investors, to build a Fox-style multibillion-dollar empire. But outstanding litigation with the potential of an enormous verdict will be enough to scare away most buyers.
See also Max Shuham at Talking Points Memo, Newsmax Runs Away From Its Election Conspiracy Coverage Like A Scalded Dog. And at Forbes, see Jemima McEvoy, Voting Machine Manufacturer Threatens Legal Action.
In a three-minute segment aired on three shows that previously played host to some of the more zany election fraud claims coming from Trump's advocates—Fox Business' "Lou Dobbs Tonight," and Fox News' Maria Bartiromo's "Sunday Morning Futures" and Jeanine Pirro's "Justice with Judge Jeanine"—Fox News appeared to retract allegations made against Smartmatic.

In each pre-recorded segment, entitled "CLOSER LOOK AT CLAIMS ABOUT SMARTMATIC," an unnamed voice is heard questioning Open Source Election Technology Institute Director Eddie Perez, labeled a "leading" authority on open source software for elections, who fact checks false claims about Smartmatic, including some that have previously made their way onto Fox's airwaves as serious allegations.
One America News appears to be holding out and has published no retractions I could find. Yet.
Trump is not giving up on his fraud claims. See Charlotte Klein at Vanity Fair, Martial Law? Seizing Voting Machines? Trump's Election Denial Is Only Getting More Deranged.
Trump reportedly discussed invoking martial law to overturn his losing election result—a strategy one of the meeting's attendees, former national security adviser and recent pardon recipient Michael Flynn, had recently proposed on cable television. …

…Trump's discussion about using the military for an election redo was one of many absurd and alarming ideas floated—and strongly pushed back on—during Friday's meeting, which "became raucous and involved people shouting at each other at times," according to the Times. Among the more contentious topics was naming Sidney Powell, the Trump-aligned lawyer and conspiracy theorist, as a special counsel to investigate voter fraud allegations, something Trump is apparently considering. Powell, who was present at the Friday meeting, has peddled unfounded voter fraud allegations, including a conspiracy theory about an international plot to rig the U.S. election through voting machines, and was disavowed by the Trump campaign weeks ago.  …

… Another reported idea weighed during Friday's meeting was an executive order to seize voting machines to examine them for alleged fraud, after Giuliani separately asked the Department of Homeland Security to do so earlier in the week—apparently to no avail, according to the Times, as he was told the department does not have such authority.
Today, the about-to-quit Bill Barr "said there was 'no basis' for seizing voting machines or appointing a special counsel to look into voter fraud, in a clear rejection of President Donald Trump's increasingly desperate attempts to overturn the election result."
Trump has also filed a new petition at the Supreme Court, asking the SCOTUS to throw out the election results in Pennsylvania. Yes, this is a new case, not the old one. I wonder why he's bothering, since tossing Pennsylvania wouldn't give Trump another term. One suspects this was filed mostly to placate Trump, who by several accounts has lost most of his connections to objective reality.
It occurs to me that if Trump has to leave the country, he might consider relocating to Venezuela. If you've got a ton of cash it's probably a fine place to live.