This is not fake news. Last Friday was Tucker's last Fox show. Fox is reporting that Tucker Carlson's show is being replaced by "Fox News Tonight" which will have rotating hosts until they think of what to put in the spot permanently. We don't know if Fox fired him (my guess) or if he quit, or what.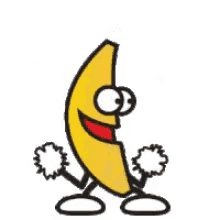 Updates: CNN fired Don Lemon today. I know who Don Lemon is but have never watched his CNN show. Well, I hardly ever watch CNN. I have read a lot of criticisms of Lemon lately for being sexist, so I'm not surprised. Luke Winkie writes at Slate:
After a hallucinatory 17-year-long run at CNN—which included heinous interviews with Bill Cosby accusers, intrepid reporting on the density of marijuana smoke at Ferguson protests, and, more recently, a string of sexism allegations broken by Variety that date back at least 15 years—Don Lemon is out at CNN. … You must also consider why it took this long for Lemon to be served his papers, considering he once made national headlines for asking the aforementioned Cosby accuser if she considered "biting" her assailant's penis after being coerced into oral sex. (This was 2014, by the way, not 1992.)
Regarding Tucker, we still don't know an official reason for why he and Fox "parted." But Rolling Stone reports that there is much rejoicing among the worker bees at Fox.
"Pure joy," one Fox reporter told Rolling Stone of their reaction to the split. "No one is untouchable. It's a great day for America, and for the real journalists who work hard every day to deliver the news at Fox."

"It was a good move to part ways with Tucker," added a producer. "He knowingly spread lies throughout his time at Fox, but I fear management will replace him with someone who is just like him … so there probably won't be any real change."

"Good riddance," said a network correspondent. "For a while there it seemed like he was running the network. This clearly is a message that he's not. In the interim, it's a morale boost, that's for sure." …

… Semafor reported that Carlson's executive producer, Justin Wells, is also no longer with the network. Wells was also named in [Amy] Grossberg's suit.
Update: The Los Angeles Times is reporting that Tucker was fired by Rupert Murdoch.
A Fox News representative had no other details on Carlson's exit. People familiar with the situation who were not authorized to comment publicly said the decision to fire Carlson came straight from Fox Corp. Chairman Rupert Murdoch.

Carlson's exit is related to the discrimination lawsuit filed by Abby Grossberg, the producer fired by the network last month, the people said. Carlson's senior executive producer Justin Wells has also been terminated, according to people familiar with the matter. A Fox News representative would not comment.

Murdoch is also said to be concerned over Carlson's coverage of the Jan. 6, 202 1, insurrection at the U.S. Capitol, in which the host has promoted the conspiracy theory that it was provoked by government agents.

Carlson has called Ray Epps — a Texas man who participated in the storming of the Capitol but did not enter the building — an FBI plant, without presenting any evidence.

Epps was interviewed Sunday on "60 Minutes" and said he has been subjected to death threats as a result of Carlson's statements about him. The FBI told "60 Minutes" that Epps has never worked for the agency.
Update: Bloomberg is reporting that losing Tucker caused a drop in Fox Corp. stock value that wiped out $590 million.
Update: New York magazine, citing Semafor and the New York Times, is reporting that Tucker found out he was fired this morning.
Semafor and the New York Times both report that Carlson didn't find out he was being fired until Monday morning. A "person close to Fox leadership" commented to Semafor that, "This is just classic Murdoch assassination — you're their closest friend, their favorite child and now you're dead."
Update: