Nov 2, 2011
-->
Wingnuts Being Wingnuts
Charles Pierce has a delicious takedown of Bobo's latest, in which the amazing keyboarding cabbage tells us that the discontent in the peasant class is really about (a) Harvard grads jealous because they are not gaining in prestige as rapidly as some of their classmates; or (b) the lesser educated, who don't appreciate the virtues of chastity and hard work.
Seriously. If Marie Antoinette had been a New York Times columnist, she might have written this.
Elsewhere — perhaps concerned that the New York Post's accounts of orgies and STDs in Zuccotti Park aren't doing the job, the latest smear of OWS is that the protesters are mostly spoiled rich white kids. The Daily Caller and David Brooks must have gotten the same memo.
Among addresses for which information is available, single-family homes listed on those police intake forms have a median value of $305,000 — a far higher number than the $185,400 median value of owner-occupied housing units in the United States.
As Steve M points out, $305,000 actually is below the median home price in the New York metropolitan area. Here's a home for sale for $305,000 in Queens. [Update: The link isn't displaying the photo, so I'm adding it here.]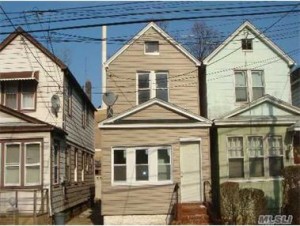 In Manhattan, $305,000 can get you a co-op in Washington Heights (see Washington Heights).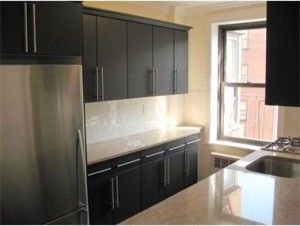 "The median monthly rent for those living in apartments whose information is readily available is $1,850." Again, that's way below the median. I did a bit more searching and found what looked liked habitable studio and 1 bedroom apartments at $1,800 in Manhattan, but we're not talking luxury. The young folks tend to squeeze three or four roommates into little apartments like that and split the rent.