Via Steve M., Michael Goodwin writes in the New York Daily News,
Republicans, with their macho men and muscular policy prescriptions, are in decline because they are out of answers. Dems are getting better at seizing their opportunities, and doing it with women playing a leading role.

Put another way, Mommy is taking over because Daddy screwed up.
Oh, please. Macho men as in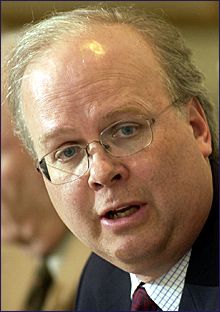 or maybe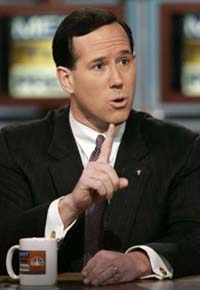 or
?
And let us not forget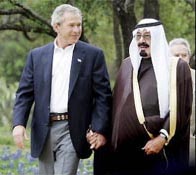 … as opposed to Democratic girlie-men like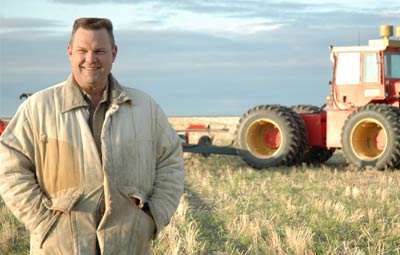 or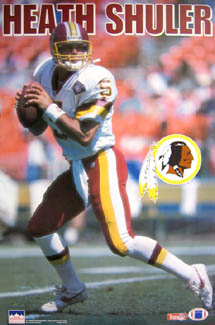 or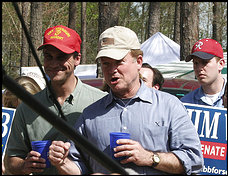 ?
Give me a break.
Steve M. writes,
Goodwin seems to be using "Mommy Party" as a compliment, which may make him the first member of the political class ever to do so, and maybe that's good — but I worry, because if voters think the Mommies have taken over, soon this will be declared a huge problem, a threat to our national greatness, and pundits (seemingly from across the spectrum because they'll include quite a few who claim to be liberals) will be scanning the horizon looking for signs that the demasculinized national nightmare is not permanent and "men are back." (You remember that phrase from the fireman-fetishizing immediate aftermath of 9/11.) The last thing we need right now is a punditocracy-wide search for macho men to make everything all better — that's basically how we got into this mess.
There's a nice profile of Senator-elect Jon Tester in today's New York Times, btw. It begins,
When he joins the United States Senate in January, big Jon Tester — who is just under 300 pounds in his boots — will most likely be the only person in the world's most exclusive club who knows how to butcher a cow or grease a combine.
The Republicans have Ahhhnold, but he represents the Hollywood version of manliness. Our guys are the real deal. They don't have to pose with firemen or borrow somebody's tool belt to look manly.
I don't like the "Daddy Party," "Mommy Party" stuff anyway, and not just because it paints Dems as wusses. If politicians are like parents, then citizens must be the children. Conservatives might think that way, but American liberalism is based on the understanding that citizens are grown-ups who can govern themselves, and they do so through representative government.
Someday I should write a post arguing that male righties have a fetish about manliness because they are so unsure of their own. I sincerely believe that's true. Until then, do us all a favor and slap down the "mommy party, daddy party" nonsense whenever you run into it, OK?