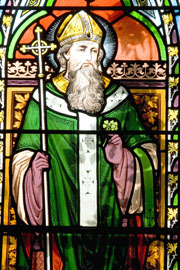 Hale Stewart on the Bear Stearns situation:
The Federal Reserve is scared shitless.
Sort of gets your attention, doesn't it? Hale understands financial stuff and explains it better than I can, so see him for details. See also Paul Krugman.
I'm still watching the Tibet crisis on the other blog. Per my agreement with About.com I cannot cross-post, but today I wish I could. Chinese bloggers are weighing in, and they do not understand why the Tibetans are so ungrateful for being liberated. You'd think they'd be greeting the Chinese with flowers and candy, after all. Oh, wait …
The Chinese are really cracking down now. They are going house to house in Lhasa, arresting people and parading prisoners through the streets. I suspect the protests will either taper off after today, or they'll get a lot worse. See also the Peking Duck, here, here and here.
Marc Ambinder catches Bill Kristol in a major flub. See also Balloon Juice.
Scott Helman reports for the Boston Globe that Republican voters are coming out for Clinton.
For a party that loves to hate the Clintons, Republican voters have cast an awful lot of ballots lately for Senator Hillary Clinton: About 100,000 GOP loyalists voted for her in Ohio, 119,000 in Texas, and about 38,000 in Mississippi, exit polls show. …

… Spurred by conservative talk radio, GOP voters who say they would never back Clinton in a general election are voting for her now for strategic reasons: Some want to prolong her bitter nomination battle with Barack Obama, others believe she would be easier to beat than Obama in the fall, or they simply want to register objections to Obama.
Now that McCain has sewed up the Republican nomination, Republicans in remaining primaries could really do some mischief. Pennsylvania has a closed primary, meaning only registered Dems can vote in the Dem primary, which should help. And I'm sure the pro-Clinton bloggers who have alleged there's something sinister about Obama's appeal to Independent and moderate Republican voters will take note and … oh, wait. They won't. Never mind.
Oh, and happy Saint Patrick's Day. Image above copyrighted — © Jeannel | Dreamstime.com