Somebody pass this on to John McCain —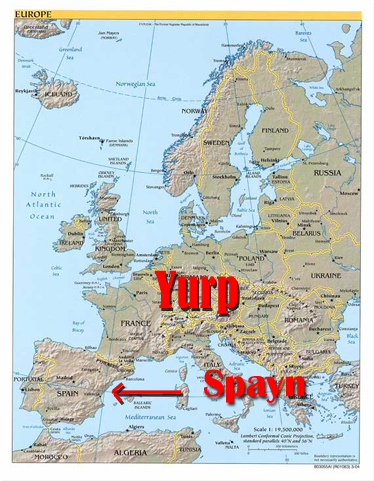 McCain confuses Spain with Mexico and seems to think the prime minister of Spain is a Latin American guerrilla. Early stage Alzheimer's, I'm sayin'.
Or, McCain in Spain has fuzzies in the brain.
Update: Several hours behind the blogs, the professional press catches up.
Time, "The Pain in Spain Falls Mainly on McCain"
Washington Post, The Trail, "McCain Slights Spanish Prime Minister" Boring head.
The Guardian, Thursday memo: Barack's back (Subhead: McCain's Spain brain-pain)