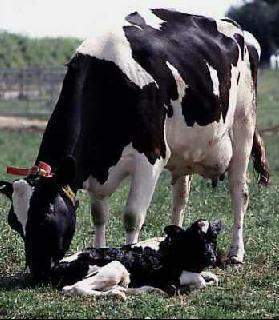 Example: Robert Stacy McCain explains why women shouldn't use contraceptives. We're supposed to be out dropping calves, you know.
I've written this before, but here it is again —
Tons of data collected around the world over many years reveal that there is one sure way to reduce abortion — increase the use of contraception. From Alan Guttmacher:
Publicly funded family planning clinic services already enable U.S. women to prevent 1.4 million unintended pregnancies each year, an estimated 600,000 of which would end in abortion. Without these services, the annual number of unintended pregnancies and abortions would be nearly 50% higher. Among many other benefits, family planning clinic services also save $4.3 billion in public funds each year.
[Update: See also "Contraceptive Use Is Key to Reducing Abortion Worldwide"]
The irony is that Planned Parenthood may very well prevent more abortions than all of the anti-choice organizations combined.
These are what those of us in reality land call "facts." R.S. McCain thinks facts are "silly." I have a word to describe R.S. McCain, but I'm going to refrain from using it.