The wingnuts are gloating because they think the Planned Parenthood shooter is a trans woman. Seriously.
Um, guys, did you look at his photo?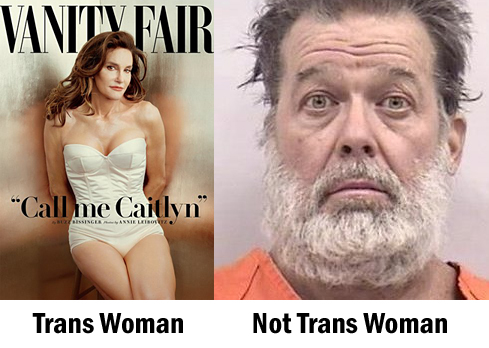 This came about because the Dumbest Man on the Internet® found Robert Dear's voter registration and saw that the "female" box had been checked instead of "male." This couldn't possibly have been a careless mistake, of course. Or else he's the biggest trans fail ever.
A herd of rightie bloggers are celebrating their giant gotcha. Ted Cruz called Dear a "transgendered leftist activist."
That's not all. You'll love what Carly Fiorina, who has irresponsibly hyped such over-the-top lies that even the people creating the hoax "baby parts" videos couldn't back her up, said today:
On the charge that anti-abortion rhetoric contributed to the shooting, Fiorina said, "This is so typical of the left to immediately begin demonizing a messenger because they don't agree with the message."
these people have no shame.