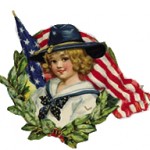 As a public service, I've put together a quickie primer on how the five remaining presidential candidates responded to the terrorist attacks in Brussels. Let's start with the Republicans.
First off, let us acknowledge that Republicans are weenies. Charles Pierce reminds us that all three Republican candidates wet their pants over the Ebola terror, for example. After the attacks in Brussels, Kasich and Cruz nonsensically called for President Obama to cut the state visit to Cuba off short and fly to Brussels, as if he had any business there and wouldn't just create more security problems. One suspects there are telephones in Cuba and that the President has communicated with European leaders as needed.
Otherwise, regarding Brussels, Kasich has been the soul of moderation compared to Trump or Kruz. In fact, I found no substantive difference between Kasich and Hillary Clinton on this issue. I'll come back to this in a bit.
Trump and Cruz, of course, both went into crazy overdrive. Trump continues to believe that Islamic terrorists (like the Ebola virus) are swarming across the U.S. Mexican border, and that the first order of business must be closing that border, along with banning Muslims from entering the country anywhere. He also promises to do lots of waterboarding and has not ruled out using nuclear weapons on ISIS (which Juan Cole tells us we should be calling "Daesh").
But who knows what Trump would do? Here's a snip of a recent interview with the Washington Post, courtesy of Mother Jones:
RYAN: You [MUFFLED] mentioned a few minutes earlier here that you would knock ISIS. You've mentioned it many times. You've also mentioned the risk of putting American troop in a danger area. If you could substantially reduce the risk of harm to ground troops, would you use a battlefield nuclear weapon to take out ISIS?

TRUMP: I don't want to use, I don't want to start the process of nuclear. Remember the one thing that everybody has said, I'm a counterpuncher. Rubio hit me. Bush hit me. When I said low energy, he's a low-energy individual, he hit me first. I spent, by the way he spent 18 million dollars' worth of negative ads on me. That's putting [MUFFLED]…

RYAN: This is about ISIS. You would not use a tactical nuclear weapon against ISIS?

[CROSSTALK]

TRUMP: I'll tell you one thing, this is a very good looking group of people here. Could I just go around so I know who the hell I'm talking to?
The word deranged does come to mind.
Ted Cruz famously promised to "patrol and secure Muslim neighborhoods before they become radicalized." Like treating innocent people like criminals wouldn't radicalize them. Like Trump, Cruz thinks the southern border must be closed to prevent Muslim terrorists and their Ebola virus allies from entering the country, because obviously there is no other way for them to get in other than to sneak across the Rio Grande. It's not like we have other borders or international airports or anything.
He also declared that "for years, the West has tried to deny this enemy exists out of a combination of political correctness and fear." It is an article of faith on the Right that President Obama refuses to acknowledge that Daesh and other radical jihadist groups even exist. But, of course, the Right is wrong. (See also.) Wingnuts think that fear itself has power and that hysterical rhetoric and ignorance make one stronger, which is why they don't know what to do with President Barack "the Ice Man" Obama. And which is why their approach to terrorism would be a disaster for the entire planet.
Here is Cruz's statement, in full:
"For years, the west has tried to deny this enemy exists out of a combination of political correctness and fear. We can no longer afford either. Our European allies are now seeing what comes of a toxic mix of migrants who have been infiltrated by terrorists and isolated, radical Muslim neighborhoods. We will do what we can to help them fight this scourge, and redouble our efforts to make sure it does not happen here. We need to immediately halt the flow of refugees from countries with a significant al Qaida or ISIS presence. We need to empower law enforcement to patrol and secure Muslim neighborhoods before they become radicalized. We need to secure the southern border to prevent terrorist infiltration. And we need to execute a coherent campaign to utterly destroy ISIS. The days of the United States voluntarily surrendering to the enemy to show how progressive and enlightened we can be are at an end. Our country is at stake."
In short, booga booga booga.
Both Clinton and Kasich emphasized strengthening alliances and working with strategic partners to root out terrorism. Kasich (who, notably, did not mention Islam):
"Along with every American, I am sickened by the pictures of the carnage, by the injuries and by the loss of life," said Kasich in a statement sent to reporters. "The wave of terror that has been unleashed in Europe and elsewhere around the world are attacks against our very way of life and against the democratic values upon which our political systems have been built. We and our allies must rededicate ourselves to these values of freedom and human rights. We must utterly reject the use of deadly acts of terror. We must also redouble our efforts with our allies to identify, root out and destroy the perpetrators of such acts of evil. We must strengthen our alliances as our way of life and the international system that has been built on our common values since the end of the Second World War comes under challenge from these and other actors of evil."
Former Sec. of State Clinton said in a statement, "Terrorists have once again struck at the heart of Europe, but their campaign of hate and fear will not succeed. The people of Brussels, of Europe, and of the world will not be intimidated by these vicious killers. Today Americans stand in solidarity with our European allies. Our thoughts and prayers are with the families of those killed and wounded, and all the people of Belgium. These terrorists seek to undermine the democratic values that are the foundation of our alliance and our way of life, but they will never succeed. Today's attacks will only strengthen our resolve to stand together as allies and defeat terrorism and radical jihadism around the world."
However, here is where Clinton fell short, and where I would have wanted a more substantive answer. On the Today Show, she was asked explicitly what she might do about the "root causes" of terrorism.
Clinton responded that we need to tighten our security, bringing up a "visa system and passenger record system" she advocated as secretary of state. She also said Europe needs to fall in line behind the US in adopting our surveillance measures:

"When I was secretary, we often had some difficulty with our European friends because they were reluctant to impose the kind of strict standards we were looking for. After Paris, that has changed, and we need to do more to tighten things up."

She did not address any of the actual root causes of terrorism.
We offer our deepest condolences to the families who lost loved ones in this barbaric attack and to the people of Brussels who were the target of another cowardly attempt to terrorize innocent civilians. We stand with our European allies to offer any necessary assistance in these difficult times.

Today's attack is a brutal reminder that the international community must come together to destroy ISIS. This type of barbarism cannot be allowed to continue. (see also)
He went further talking to
Jimmy Kimmel
(because news media ignore him):
'"I think people get afraid, and for good reasons. ISIS is a disgusting, barbaric organization. We've seen what they've done in Paris, what they've done in Brussels. People are afraid of an attack in the United States. But I think what we have to understand is we're not going to undermine the Constitution of the United States of America in order to effectively destroy ISIS. At the end of the day, we cannot allow the Trumps of the world to use these incidents to attack all of the Muslim people in the world. That is unfair. To imply that if somebody is a Muslim they're a terrorist, that is an outrageous statement."
Like Clinton and Kasich, he has emphasized international cooperation regarding security. I believe he has gone further than Clinton or Kasich in declaring that the United States isn't the world's police and that other nations, especially those in the Middle East, need to step up. He also has pledged to not use military force except as a last resort.