Leaving the Paris Agreement itself is an easy, but lengthy, task.

The deal was specifically designed so that the U.S. could join without the need for congressional approval. On Aug. 29, 2016, President Barack Obama wrote a short letter, which was deposited at the United Nations, signaling that the United States would join the agreement.

A short letter from President Trump will suffice to reverse this action. According to the Paris Agreement, nations that want to withdraw only have to leave a written notice in a U.N. depository.

But Trump won't be able to write this letter until three years after the Paris Agreement came into force — that is to say, not until Nov. 4, 2019 — thanks to a clause in the deal itself.

It then takes another year before the U.S. can leave the agreement — bringing it to Nov. 4, 2020 — which is also the day after the next presidential election.
So we've still got some time. Trump's bonehead decision could be reversible. Â  However, it won't be renegotiated.
Mr. Trump said he wanted to negotiate a better deal for the United States, and the administration said he had placed calls to the leaders of Britain, France, Germany and Canada to personally explain his decision. A statement from the White House press secretary said the president "reassured the leaders that America remains committed to the trans-Atlantic alliance and to robust efforts to protect the environment."

But within minutes of the president's remarks, the leaders of France, Germany and Italy issued a joint statement saying that the Paris climate accord was "irreversible" and could not be renegotiated.
My suspicions are that in most of the world, Trump is so toxic that any politician who appears to be trying to appease him in any way can kiss his or her career goodbye. But we'll see.
The timing of this pretty much guarantees that climate change will become a real campaign issue, finally. Greg Sargent writes,
Now that President Trump and the Republican Party have told the rest of the world to get lost, there is a way for Democrats to step up and signal to other countries that the United States remains committed to combating the long-term threat of global warming — even if Trump and the GOP are determined to render the United States a global outlier.

But to do this, they'll have to win a lot of gubernatorial races in the next two years. Which means Trump's withdrawal from the Paris climate accord raises the stakes for the three dozen 2017 and 2018 contests in a new way. … There are three dozen contests set for 2017 and 2018 — most of which are in states currently held by Republicans, and almost all of them in the latter year — and winning some key ones could help go a long way.
 A whole bunch of governors and mayors — all Dems, I believe — have vowed to continue to meet the Paris agreement goals. And much of corporate America has spoken out against Trump's announcement.  The exception to that would be coal industry executives.
… coal company Murray Energy, and its friends at various conservative think tanks, helped convince Trump that Paris put the US "at a very, very big economic disadvantage." So did the National Association of Manufacturers and the Industrial Energy Consumers of America, out of fears that their energy costs would increase. And according to Timmons Roberts at Brookings, in the past two weeks, the Competitive Enterprise Institute ran 70 ads against the agreement.
Even major oil firms like Chevron (CVX) and BP (BP) have publicly backed the deal.

ExxonMobil CEO Darren Woods wrote a personal letter to Trump earlier this month, urging him to stick to the deal. The U.S., he said, is "well positioned to compete" with the agreement in place and staying in means "a seat at the negotiating table to ensure a level playing field."

Oil companies like the agreement because it favors natural gas (which they produce) over dirtier coal.
Coal is on its way out, no matter what happens. Industry itself has moved on. Coal jobs are not coming back. People need to understand that environmental regulations are not the problem.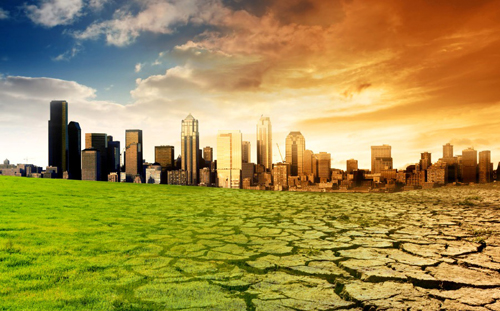 How this could play out — First, if Trump had been smarter, he would have waited until November or so to announce his withdrawal from the Paris Agreements. Another overheated summer, some western wildfires, a category 5Â hurricane or two — it's not clear to me how much Americans actually worry about climate change, but over the next few months Trump's decision is going to come up in news coverage every time there's some new weather craziness to deal with.
Second, this could be a real rallying cry for special elections and the 2018 midterms. Democrats running for city and state offices can run on standing up to Trump on climate change, and that's the sort of issue that could bring millennial voters out of the woodwork and to the polls. I hope that's what happens, anyway.
Corporate America may wake up to the danger of supporting politicians who are climate change deniers. I'm not holding my breath, but it could happen.
And then there's the very real possibility that Trump will be bounced out of office before November 2019. He would likely be replaced by another climate change denier, Pence or Ryan. But if the decision to withdraw from the Paris agreement has become unpopular enough by that time, there's a chance the official letter just won't be sent.
And even if the withdrawal becomes complete in November 2020, the next president may make re-entering the agreement his first priority.
In other words, there's a real possibility Trump's bonehead decision will be reversed, eventually, one way or another, and maybe it won't be too late. Maybe.