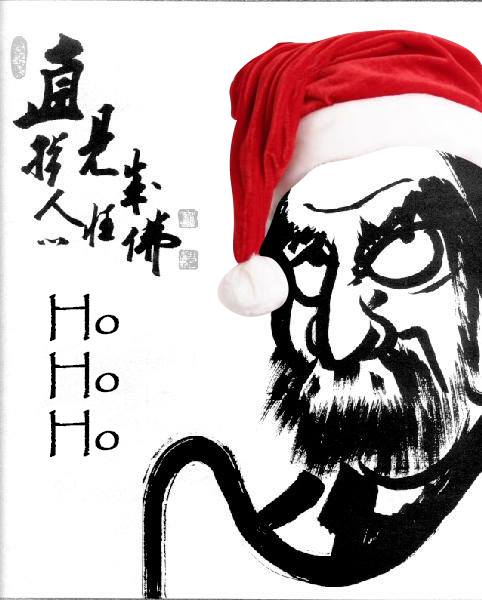 Even though it's not a religious holiday for me, I have to admit I appreciate that there's one time of year when everything comes to a screeching halt. Routines go out the window; businesses close. There's nothing left but to say, "Oh, yeah. It's Christmas." It helps one appreciate normal, especially when all those insipid made-for-television Christmas romance movies go away.
In the unintended consequences department, we learn that Trump's announcement about moving the U.S. embassy to Jerusalem has killed Christmas tourism in the Holy Land.
Chalk the absence of visitors up to President Donald Trump's Jerusalem speech, which outraged Muslims, scared off tourists, and unnerved Christian clerics. It also bushwhacked Vice Preside Mike Pence's planned (now postponed) trip to Jerusalem, Bethlehem and Cairo, which was meant to express solidarity with Mideast Christians. Church leaders were refusing to meet him.

"Who was advising Trump?" one prominent Bethlehem Christian asked me plaintively. Good question. Because the backlash against Trump's recognition of Jerusalem as Israel's capital makes one wonder what Trump and Pence thought they would gain.
According to what I have read here and there, those advising Trump to do this included his go-to guy on Middle East Peace, Jared Kushner; and his veep, Mike Pence.
And then there is Pence, a fervent Christian who urged the president to keep his pledge to his evangelical base and move the U.S. embassy to Jerusalem. If he thought this move would help Holy Land Christians, he was very wrong.
One of the terrible ironies here is that Palestinian Christians and Palestinian Muslims have co-existed peacefully for generations. The reason the Palestinian clergy want to keep a distance from Mike Pence is that they fear making enemies of Muslims.
Ordinary Christians in Jerusalem and Bethlehem worry that Trump's perceived challenge to Muslim holy sites will destabilize the city and affect them. They are a minority who have lived for centuries alongside their Muslim Palestinian brethren, and always hope for calm.

On the West Bank, Palestinian Christians do not face persecution for their religious beliefs. Christian restaurants in Bethlehem serve alcohol without any problem, and Christian women walk with hair uncovered. "In Bethlehem, we are a minority, but the Palestinian government supports Christians here," Canawati said. "The post of mayor always goes to a Christian." …

…"Most Christian Palestinians feel caught in the middle," says the Rev. Peter Vasko, a Brooklynite and longtime resident of Jerusalem, who heads the Franciscan Foundation for the Holy Land, which aims to help Christians remain there. "Israeli soldiers look at Christians as Arabs, while Palestinian radicals see them as traitors to the cause."
Christian evangelicals in the U.S. think that moving the embassy to Jerusalem is a great idea; Christians who actually live in Israel, however … not so much.
The divide between evangelicals and other Christian denominations reflects two views of Jerusalem — one traditional and political, the other literal and theological. The key to understanding this rift is the evangelical belief in what is necessary to pave the way for the second coming of Jesus.

For many Holy Land Christians, Trump's declaration was about as welcome as a biblical curse.

Hours before the declaration on Dec. 6, Jerusalem's Orthodox Christian patriarchs and heads of local churches sent Trump a letter predicting that "such steps will yield increased hatred, conflict, violence and suffering in Jerusalem and the Holy Land, moving us farther from the goal of unity and deeper toward destructive division."

And yet, across the ocean, Tony Perkins, president of the conservative Christian Family Research Council, said on a White House visit that "evangelical conservatives are grateful" to Trump for his decision on Jerusalem.
I'm afraid the best we can hope for is that someday Tony Perkins and the whackjobs who admire him find Jesus.
Meanwhile, at the North Pole, there's a climate crisis.
On a more cheerful note, someone — maybe the Ghost of Christmas Yet to Come — sent Steve Mnuchin a gift-wrapped box of horse manure. This was generous; I would have just sent some well-used kitty litter. Horse manure is too good for Mnuchin.
And so as not to be a complete downer this Christmas, here's my favorite Christmas carol. Enjoy.