Dec 28, 2018
Trump Maladministration
Days into a partial government shutdown that has left tens of thousands of federal workers furloughed, President Donald Trump and his close allies have begun feeling more confident about the political perch they occupy.

In their eyes, a prolonged stalemate will likely fracture voters along traditional partisan lines, and the ultimate outcome will be a debate waged largely on the president's terms. Increasingly, they see an upside in forcing likely incoming Speaker Nancy Pelosi to have to spend the first days, if not weeks, of the next Congress engaged in an argument over border wall funding rather than her preferred agenda: a mix of sweeping ethics and election reforms and congressional oversight. And they continue to believe that a conversation around immigration and border security is in the president's best political interests.
Even better, according to Politico, Trump's people think that the shutdown fight will distract Democrats from investigating Trump. Of course, these are the same people who managed the recent war zone visit fiasco. Being able to walk and chew gum at the same time is, one suspects, beyond their comprehension.
What hand is Trump holding? Especially when polls tell us the public blames Trump for the shutdown, the public disagrees with Trump's funding ultimatum, and the public does not support building the bleeping wall. And even a writer for the right-wing Washington Examiner admitted that "border security and the migrant caravan, were big losers with critical voting blocs, and largely responsible for the late-breaking Democratic wave that swept Republicans from power in the House." So, basically, this is what they're betting on.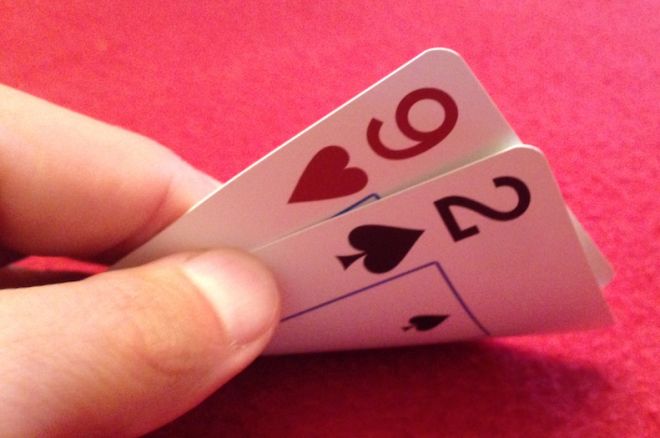 Dems are callling Trump's bluff.
House Democrats — increasingly convinced they're winning the shutdown fight with President Donald Trump — are plotting ways to reopen the government while denying the president even a penny more for his border wall when they take power Jan. 3.

House Minority Leader Nancy Pelosi (D-Calif.) and her top lieutenants are considering several options that would refuse Trump the $5 billion he's demanded for the wall and send hundreds of thousands of furloughed federal employees back to work, according to senior Democratic sources.

While the strategy is fluid, House Democrats hope to pass a funding bill shortly after members are sworn in. They believe that would put pressure on Senate Majority Leader Mitch McConnell (R-Ky.) to follow suit. And they're confident that their political leverage will only increase the longer the shutdown lasts — a notion that some GOP leaders privately agree with.

Indeed, the specter of a lengthy shutdown could hurt Trump's already damaged image more than it would Democrats — especially because he claimed ownership of the crisis two weeks ago. Democrats believe the shutdown battle — combined with the volatility in financial markets and special counsel Robert Mueller closing in on Trump — exacerbates the appearance of a cornered president acting out of his own political self-interest instead of the needs of the American public.
See, for example, Taxpayers Are Subsidizing Mar-a-Lago's New Year's Eve Party Despite Trump's Shutdown. See also House Dems Beef Up Legal Teams For Various And Wide-Ranging Trump Probes.
I also agree with Paul Waldman:
So the only answer may be for everyone, Democrats and Republicans alike, to ignore President Trump. Act as though he doesn't exist and this has nothing to do with him.

By which I mean that members of Congress should shut their ears to Trump's tweets and threats and fulminations, pass something that House Democrats and Senate Republicans can live with, and then dare Trump to veto it. Because I doubt he has the guts.
Why would Republicans go along with this?
This plan of shutting out the White House requires only one person's cooperation: Senate Majority Leader Mitch McConnell. If he were to decide it's the best way forward, he and Nancy Pelosi could work out the details in an afternoon. Fortunately, McConnell is utterly unemotional and completely cynical. He doesn't particularly care about whether Trump is happy, or whether the president gets a "win." McConnell's only real concern is maintaining his own, and the GOP's, hold on power in the Senate. If he decides that the best way to do that is to end this shutdown and dial back the state of permanent crisis, that's what he'll do.
I don't think we're there yet, though, and I say this because the Official Republican Party Weathervane, Miz Lindsey Graham, is still vowing "No wall money, no deal."
Even so, it should be beyond obvious, even to members of Congress, that Trump cannot be reasoned with and cannot be dealt with.
The only way to deal with Donald Trump is to not do deals with Donald Trump. The private sector has learned this; when will Congress?

For his entire career, our dealmaker in chief has relied on a not-so-secret technique for extracting supposedly good deals: He agrees to a given set of terms and then, at the last minute, reneges on them.

He has done this to small businesses around the country, refusing to pay for cabinetry, catering, real estate commissions, and other goods and services after they've already been delivered. His companies have also filed for bankruptcy six times, helping him wriggle out of bills. Given this reputation, it's hardly surprising that vendors and lenders alike ultimately learned it was wiser not to do business with him at all, rather than count on him to keep his word.
See also The shutdown is intractable because Trump's wall is ridiculous and Republicans know it and Has the GOP retreated into a world of make-believe? The shutdown debate will tell us.