I will write more tomorrow, but by all accounts Trump's defense has been, um, challenged.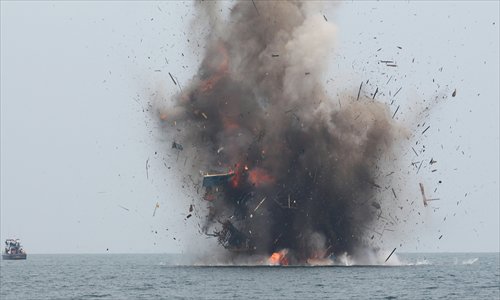 As in blown out of the water.
William B. Taylor Jr., the acting U.S. ambassador to Ukraine and a long-respected career diplomat, confirmed that the aid for Ukraine appropriated by Congress had indeed been frozen by Trump, with the intention to extort campaign help from Ukrainian President Zelensky.
The top American diplomat in Ukraine on Tuesday gave impeachment investigators a vivid and impassioned account of how multiple senior administration officials told him that President Trump blocked security aid to Ukraine and refused to meet the country's leader until he agreed to publicly pledge to investigate Mr. Trump's political rivals.

In testimony to impeachment investigators delivered in defiance of State Department orders, the diplomat, William B. Taylor Jr., sketched out in remarkable detail a quid pro quo pressure campaign on Ukraine that Mr. Trump and his allies have long denied. He said the president sought to condition the entire United States relationship with Ukraine — including a $391 million aid package whose delay put Ukrainian lives in danger — on a promise that the country would publicly investigate former Vice President Joseph R. Biden Jr. and his family, along with other Democrats, in an effort to incriminate his adversaries.

His account implicated Mr. Trump personally in the effort, citing multiple sources inside the government. Those include a budget official who said during a secure National Security Council conference call in July that she had been instructed not to approve the security assistance for Ukraine, and that, Mr. Taylor said, "the directive had come from the president."
See Taylor's opening statement here.
The Republicans will double down on complaining about the process, I'm sure.