I don't know what the headline means, either. I just like it.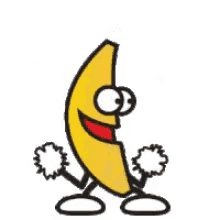 Maggie Haberman writes at the NY Times that the indictment caught the Trump camp off guard.
Mr. Trump and his aides were caught off guard by the timing, believing that any action by the grand jury was still weeks away and might not occur at all.

Some advisers had become confident that there would be no movement until the end of April at the earliest and were looking at the political implications for Mr. Trump's closest potential rival, Gov. Ron DeSantis of Florida.
How incompetent are these people? Then Haberman goes on to say that Trump has been trying to fake being normal.
On Thursday evening, after the grand jury indicted him, Mr. Trump was angry but mainly focused on the political implications of the charges, not the legal consequences, according to people familiar with his thinking.

He seemed eager to project confidence and calm and was seen having a very public dinner with his wife, Melania, and her parents at the club at Mar-a-Lago. …

… At times Mr. Trump has appeared significantly disconnected from the severity of his potential legal woes, according to people who have spent time with him in recent days.

He was also trying to tamp down his own behavior, after he posted to his social media site a news article with an image of Mr. Bragg on one side and Mr. Trump holding a baseball bat on the other. Mr. Trump's lawyers were alarmed that he was doing himself damage. He did not repeat the act.
I understand that at his arraignment he might very well be given a gag order. And speaking of gag — Ben Jacobs writes for Vox,
Thursday night was the most cringe moment in American politics since the high times of the #resistance in the early Trump administration. After news broke that Donald Trump had become the first president in US history to be charged with a crime, there were labored, overwrought historical analogies (the number of times Fox News personalities mentioned that the Rubicon had been crossed would have allowed Caesar's entire legion to go back and forth across the ancient Roman river a dozen times). There was ample partisan wish-casting, as right-wingers shared their fantasies of President Joe Biden condemning the prosecution of Trump in New York in order to bring our country together. And, of course, there were dark anxieties that this would spell the end of American democracy and represented what Donald Trump Jr. simply called "Communist level shit."
Actually, letting Trump skate just because he used to be POTUS would be "Communist level shit." And the whole point about following the grand jury process gets lost on these people. Due process of law is being followed scrupulously. And since when did any of these meatballs care about democracy, anyway?
WaPo reports that Tucker Carlson is calling for protests.
"It almost feels they're pushing the population to react," said Fox prime-time host Tucker Carlson, referring vaguely to Democrats. "'We think they're demoralized and passive, let's see if they really are.' At what point do we conclude they're doing this in order to produce a reaction?"
The only "reaction" I want is justice and restoration of the rule of law. We'll see if the MAGAts turn out. I'm sure the NYPD is ready for whatever happens. My bigger concern is that some lone actors will commit terrorist acts elsewhere.
We probably won't know exactly what the charges are until the arraignment, but I'm seeing reports there are more than 30 counts in the indictment. I have no idea how reliable that information is.
I also understand there may not be a trial for months. In the meantime, I hope, we'll hear something from Jack Smith and Fani Willis, among others.
Elie Mystal is not optimistic about Alvin Bragg's charges.
The problem, as Alexa is quick to remind me, is that it's not 2020 or 2021, and this is not in federal court. We are in the year 2023, and a local DA is trying to gather up some bits of the jurisdictional authority federal prosecutors left lying on the ground. It's not a clean shot: Bragg is trying to bank in a half-court heave off the backboard after the shot clock buzzer has already sounded.

The first issue that Bragg has is time. Trump committed the underlying campaign finance offense in 2016, and the statute of limitations on bookkeeping fraud and campaign finance violations is five years. That brings you to 2021. The statute of limitations for tax evasion is three years. Even if you don't start the clock on that until the story breaks in the news in 2018, that brings you, once again, to 2021. To get to 2023, Bragg appears to be arguing that the statute of limitations paused while Trump was president and living out of state. That's… a theory, but not necessarily a good one, and certainly not one that has been tested enough to know how it's going to hold up in the courts. Remember, the alleged immunity Trump had from prosecutions applied only at the federal level. Local prosecutors, like Bragg's predecessor Cyrus Vance, who was the Manhattan DA during Trump's presidency, could have charged him with this crime at any time.

The second issue is that Bragg is doing a lot of legal contortions to make this a felony, instead of a misdemeanor. For Bragg to charge Trump with felony bookkeeping fraud, he needs to show that Trump committed that crime to cover up some other crime (either a campaign finance violation or a tax violation) at the federal level. But that's harder to do when the feds won't prosecute Trump for the graver misdeeds that are beyond Bragg's purview.
I'm not giving up on Jack Smith yet.
If you hear any other juicy tidbits, do post them in the comments.