Boy howdy, did Trump ever have a bad week. Let's review.
Monday, February 14
Trump's longtime accounting firm, Mazars USA, threw Trump under the bus by declaring that the financial statements they had prepared for Trump over the years "should not be relied upon" and that it was severing its business ties with Trump. Happy Valentine's Day, Donald! Trump reacted by releasing some unhinged statement making claims about how wealthy he is. Steve Benen —
The former president did not take the news well, and there's no great mystery as to why. His accountants have an enormous amount of potentially incriminating evidence against Trump, and the more the firm cooperates with investigations, the more legal trouble the Republican is likely to face. It's why George Conway said this week that Mazars breaking up with Trump is "worse for him than getting impeached twice."

The day after the public learned of the firm's decision, Trump issued an unusually long written statement — it was over 1,100 words — that appeared designed to calm any potential fears about the status of his supposedly vast wealth. …

… To bolster his assertions, the rattled Republican referenced specific data from a June 2014 "statement of financial condition," prepared by Mazars, that pointed to a pre-candidacy net worth of nearly $5.8 billion.

As The New York Times noted overnight, the problem with Trump's claim is that it's at odds with his own previous assertions.
This is what the New York Times noted —
When he declared his candidacy in 2015, he produced what he called his "Summary of Net Worth as of June 30, 2014" with a very different number: $8.7 billion. A month later, he upped the ante, releasing a statement pronouncing that his "net worth is in excess of TEN BILLION DOLLARS."
Back to Steve Benen —
It's as if he effectively said, "My finances shouldn't be the subject of fraud investigations, and to prove it, here are some inherently sketchy numbers about my finances."
Tuesday, February 15
Previously, on February 11, Fox News fell down a new rabbit hole, taking the entire right-wing media circus with it. Amidst the flying teacups and white rabbits with pocket watches, lo, there was a new Hillary Clinton scandal! She had paid informants spying on the Trump campaign and White House! This information, we were told, came from a a court filing by John Durham, the alleged special counsel who is investigating the Trump-Russia investigation.
This must have cheered Trump immensely. "They spied on my campaign!" was trotted out as Trump's new rallying cry. Alas, by February 15 the allegations were being soundly debunked. See Fox News Found a New Rabbit Hole for details.
Wednesday, February 16
A relatively quiet day for Trump. But then "President Biden ordered the National Archives to hand over a range of visitor logs from the Trump White House to the House committee investigating the Jan. 6 attack on the Capitol, rejecting his predecessor's claim that the material is protected by executive privilege," the New York Times reported.
Thursday, February 17
Citing the recent statement from Mazers over Trump's fictional finalcial statements, the House Committee on Oversight and Reform asked the General Services Administration to terminate Trump's lease on the old Post Office Building in D.C. This is, of course, the site of Trump's Washington D.C. hotel. The Committee believes Trump submitted  fradulent financial statements to obtain the lease in 2013.
This is not the first time this committee expressed concern about the lease. In October 2021, the committee said that Trump's financial statements had failed to report over $70 million in lost revenue from the hotel. But lo, about the same time, it was announced that Trump had a deal to sell the lease to a Miami-based investment group for $370 million. This announcement caused much head scratching among people who understand these things — see Why Would Anyone In Their Right Mind Pay $370 Million For Trump's D.C. Hotel? — but apparently it's a real deal, still pending. It would take the turkey off Trump's hands and leave him with a considerable profit for his trouble. But if the lease is canceled, Trump loses it all.
But it gets better.
Also on Thursday, New York Supreme Court Justice Arthur Engoron ruled that Trump, plus Junior and Ivanka, must respond to subpoenas and submit to being deposed by New York Attorney General Letitia James within 21 days. A.G. James is investigating whether the Trump Organization broke state laws in its business dealings.
The court hearing must have been a doozy. In the New York Times —
The judge's decision followed a fiery virtual hearing in State Supreme Court in Manhattan on Thursday, during which lawyers for Mr. Trump and the attorney general made their cases. Several times, Mr. Trump's lawyers became so heated that Justice Engoron and his law clerk had to call for a timeout — raising their hands in the shape of a T, a gesture more often seen at a sporting event than in a courtroom.
And this was reported by Business Insider — Trump's attorney, Alina Habba, "repeatedly interrupted the judge at a contentious hearing on Thursday and grew so heated at times that the law clerk had to remind her several times not to speak over the judge."
Also, too,
Habba also veered away from the focus of the hearing to air out right-wing conspiracy theories about Hillary Clinton and what Trump has alleged was an illegal plot to spy on his campaign and administration.

"I want to know, Mr. Wallace, Ms. James, are you going to go after Hillary Clinton for what she's doing to my client?" Habba said, referring to the attorney general of New York and Kevin Wallace, an attorney representing her in the hearing. "That she spied at Trump Tower in your state? Are you going to look into her business dealings?"

Durham's initial filing mentioned data collected from the EOP and a February 2017 meeting in which research was discussed. This was interpreted as meaning that the data involved in the analysis included data collected during Trump's presidency (which, of course, began in January of that year). Setting aside the limited scope of this data (there was no "listening in on") and the authorization under which it was collected, the team at Georgia Tech that conducted the research denied that it included anything collected after 2016. And, here, Durham's admitting that this was true.
Trump must run farm teams of wackadoo lawyers. When one flames out, just call up the next one. Anyway, it's assumes Trump will appeal this. It's assumed the appeal will waste some time and then fail.
Friday, February 18
The National Archives confirmed that it had found "classified national security information" in the famous fifteen boxes retrieved from Mar-a-Lago recently. The Archives have again referred the matter to the Justice Department.
Also, the Archives "identified certain social media records that were not captured and preserved by the Trump Administration" and said that some White House staffers had been conducting official business using non-official messaging accounts. Further, these messages were not copied to official accounts, as the law required.
Tell me again what Hillary Clinton why they wanted Hillary Clinton locked up? Oh, yeah, emails on a private server. Hmm.
Also on Friday, a federal judge "sweepingly rejected" Trump's claim of absolute immunity from lawsuits accusing him of inciting the January 6 insurgency. "In a searing, 112-page opinion that quoted repeatedly and at length from the former president's own public statements, U.S. District Judge Amit P. Mehta refused to dismiss three lawsuits against Trump by Democratic House members and police officers seeking damages for physical and emotional injuries they incurred in the assault," writes Spencer S. Hsu at WaPo.
But wait, there's more!
It's now being widely reported that John Durham himself threw cold water on the media frenzy that followed his court filing of February 11. This is from a new filing —
"[D]efense counsel has presumed the Government's bad faith and asserts that the Special Counsel's Office intentionally sought to politicize this case, inflame media coverage, and taint the jury pool," Durham wrote. But, he added later, "[i]f third parties or members of the media have overstated, understated, or otherwise misinterpreted facts contained in the Government's Motion, that does not in any way undermine the valid reasons for the Government's inclusion of this information."
Background — awhile back Durham obtained an indictment against cybersecucrity lawyer John Sussman, who in the past has worked for Hillary Clinton and the Democratic party. Sussman is something of a lynchpin in all the conspiracy theories about Hillary Clinton spying on Trump. The filing of last week that sent Fox News down the rabbit hole was actually about possible conflicts of interest on Sussman's legal team. See Law & Crime for more details than you probably want to know.
To grossly oversimplify all the lawyer stuff, last week Sussman filed his own brief objecting to Durham's February 11 brief. Among other things, Sussman accused Durham of politicizing the issues surrounding whatever legal conflict is going on here. And Sussman asked the court to strike a bunch of paragraphs from Durham's February 11 brief. The paragraph above is from Durham's response to Sussman's request.
Durham is stating, explicitly, that members of the media may have "overstated" and "misinterpreted" facts included in his filing. This isn't me, Washington Post guy, saying that his filing sparked an inaccurate narrative. It's Durham saying that this (might, perhaps, maybe) happened.

It's important to point out what immediately preceded that "if." Durham had mentioned that stuff about data from the White House being included in the Russia research because "a member of the defense team was working for the Executive Office of the President of the United States ('EOP') during relevant events that involved the EOP."
To a layperson, that seems unremarkable. But, as Charlie Savage noted when writing for the New York Times, it is Durham validating reporting that indicated there was no research conducted on data collected from the Trump White House at all.
This is giving me a headache. I am just passing this on; don't ask me to explain it.
Some time last week Fox News was actually covering a live speech Hillary Clinton was giving to a convention of New York Democrats. I am told they thought she was going to announce another run for the presidency. Only righties think Hillary is going to run again; she looms in their nightmares like Jason from the Friday the 13th films, a ghoul who can never be killed. But when she started making fun of the "she spied on Trump" hysteria, they cut away. (This was reported to me; I didn't see it for myself.)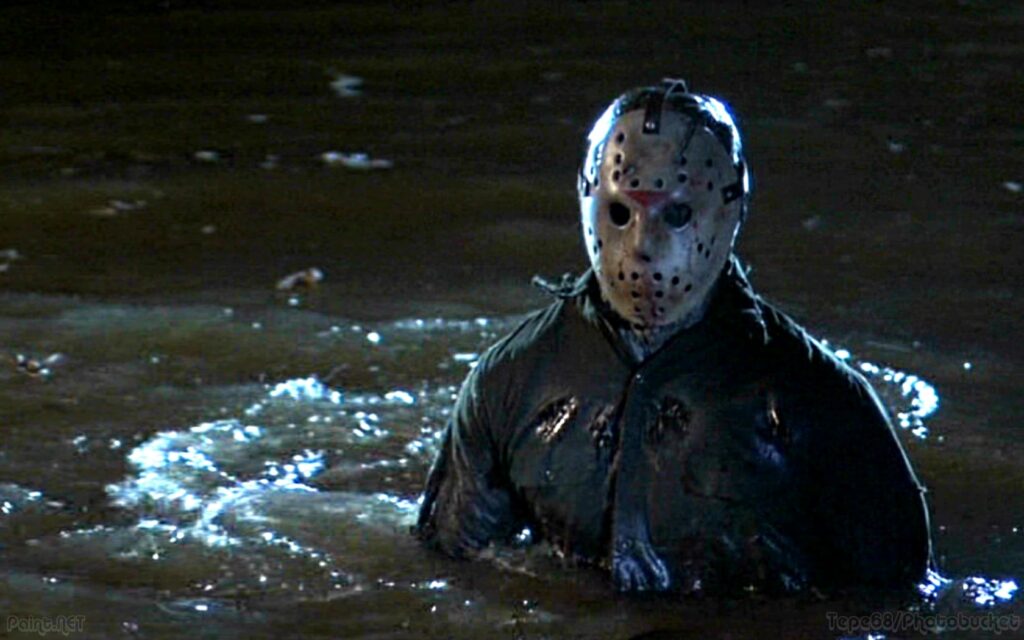 And Durham "implicitly acknowledged that White House internet data he discussed, which conservative outlets have portrayed as proof of spying on the Trump White House, came from the Obama era," according to the New York Times. Of course, Trump will never, ever let go of the claim that Hillary Clinton somehow spied on him. Hillary brilliantly spied on the Obama White House to get to Trump. It's like quantum leap spying.